Billabong x It's Now Cool - Girl Crush – Brooke Hogan
Tell us a bit about yourself, where are you from, what do you do, your hobbies etc?
I am 27, born in Melbourne, Australia. I live in a quiet beachside town about an hour and a half from the city with my partner Myles and our gorgeous Golden Retriever, Freddie. I have always lived close to the beach and I am extremely close with my family. I travel up and back from Melbourne around 3-4 times a week for work so I spend a lot of time driving but the balance of busy work life in Melbourne and relaxing home life on the Peninsula makes it all worth it. The simple things in life make me happiest, family, friends and food. If I am not working, you'll find me going for a run, walking my pup, catching up with friends, reading a good book, cooking, re decorating our house, eating or binge watching Netflix series!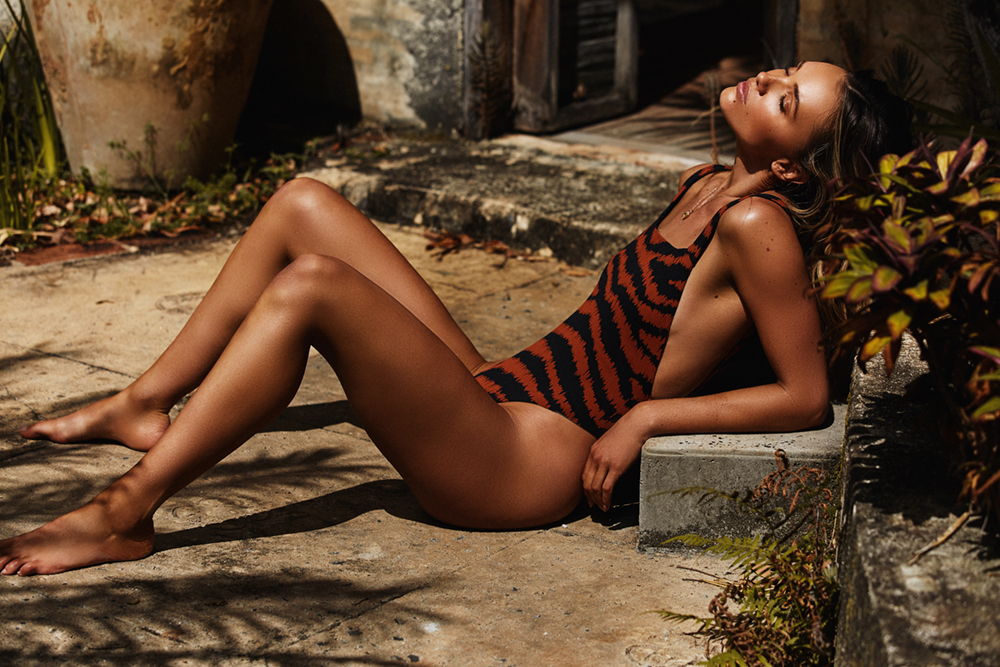 What are your earliest memories of Billabong?
I remember on 'free dress' days in Primary school I would always ask mum if we could go shopping so she could buy me a new Billabong jumper to wear. Living in a beachy suburb, surf brands were all we wore, I was obsessed with Billabong!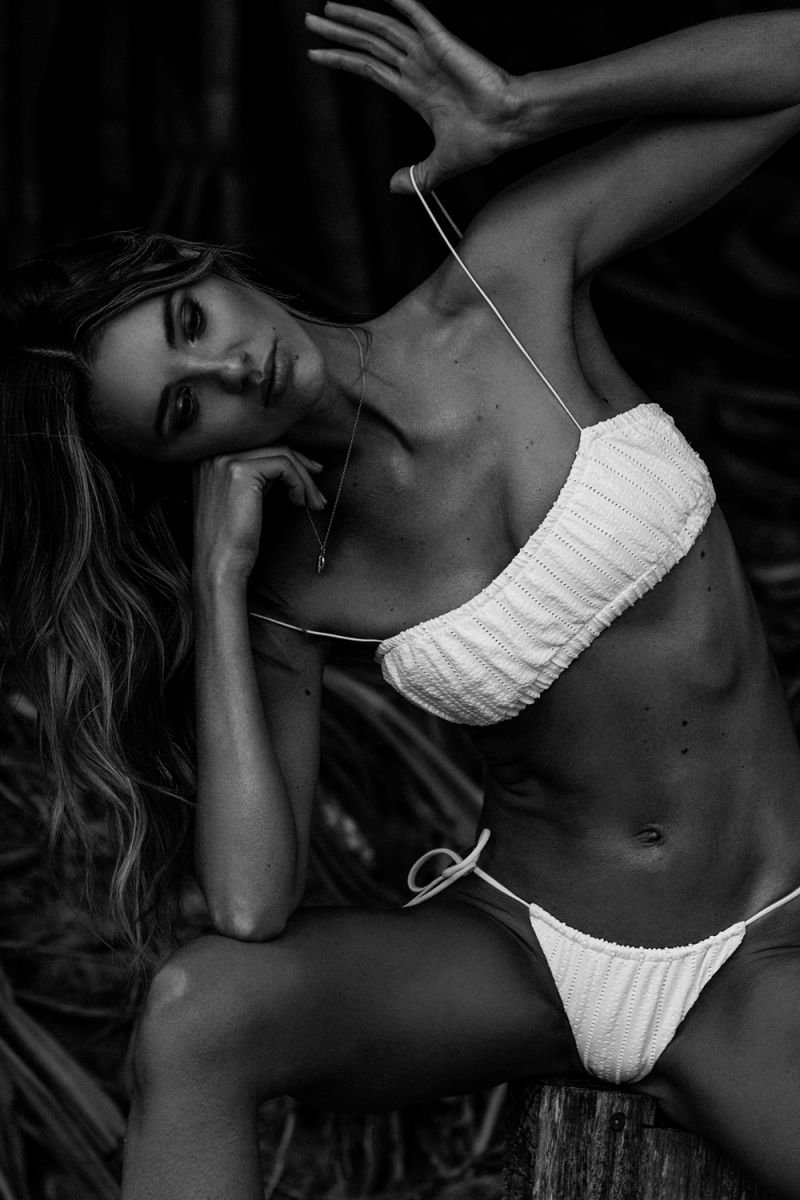 What was it like shooting the Billabong and INC collab, we know you have shot with Josie Clough before, but never Billabong?
It was a dream. I remember clearly when I signed with my first modelling agency I said to them that I wanted to work for Billabong, that was 7 years ago!
Ever since I started modelling and even as a young girl I was always in 'Aussie beachy girl' category and over the years I have shot a lot of swim wear but shooting for Billabong was a tick off the bucket list kind of job! It's such an iconic Australian brand that I've worn since I was a little girl & shooting it with Josie couldn't have been a better combination. Some of my favourite swim campaigns I've done have been shot by Josie so I am really looking forward to seeing the shots.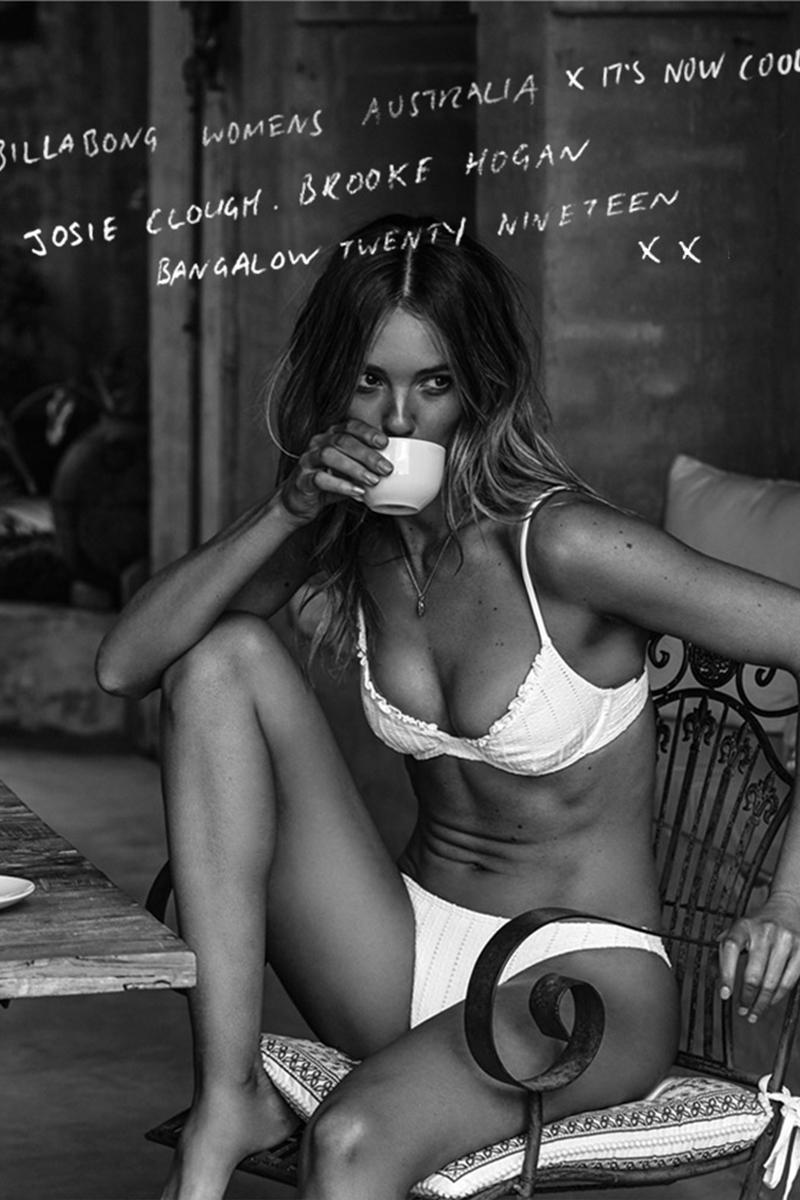 Your favourite swim style from the collection you shot?
They are all gorgeous but I really love the white string bikini. I am not usually a string bikini kind of girl but this is stunning. Such a great fit and super flattering.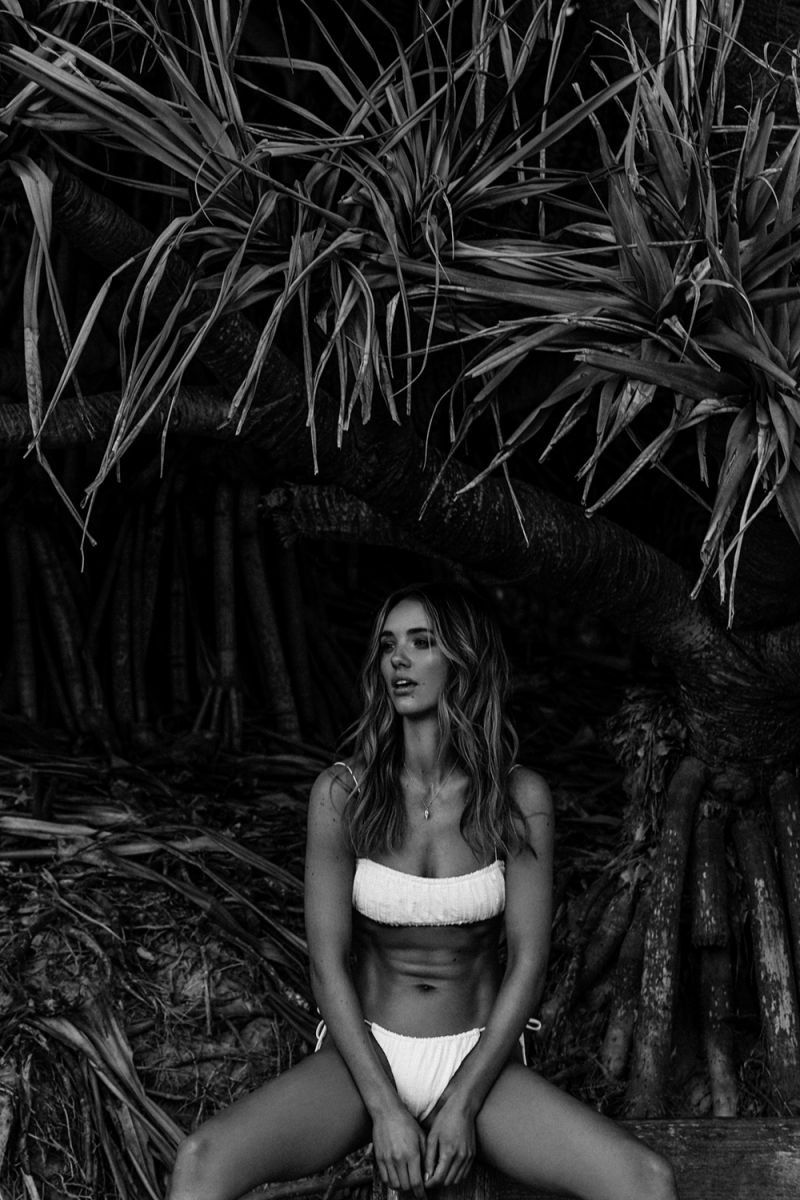 What are you future goals, ie what would be your dream gig?
Well that is a good question. I obviously have goals but I am a very 'go with the flow' kind of person. I have ticked off some life milestones this year, I bought a house and also landed my dream job which was a presenting role on TV. I have always wanted my own brand, which is something I've been working on for the past year and it's coming along nicely so will have to see how that goes. I'm so happy with how my career has progressed over the past few years, I hope I could potentially land a full time role and contract with a TV network whilst also working on my own brand at the same time. To be honest my dream gig is just to be stimulated by something I am passionate about and being happy & healthy!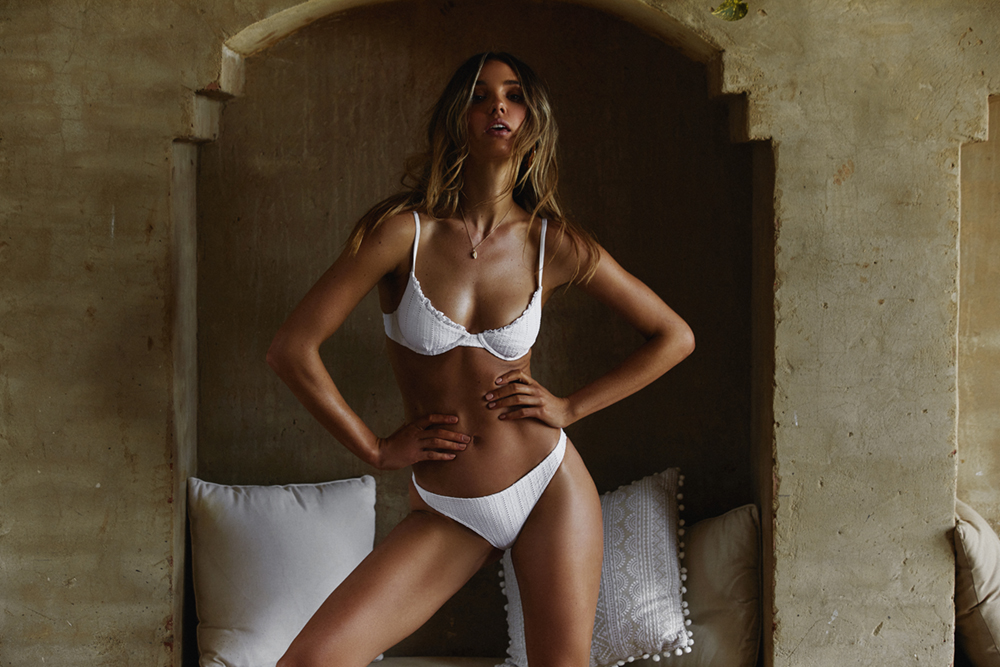 What's one food you could eat every day for two weeks and not get sick of?
I can only choose one????? Chocolate.
Your favourite beach in the world?
Shelly Beach in Sorrento
Are you a bikini or a onepiece kinda gal?
Bikini all the way!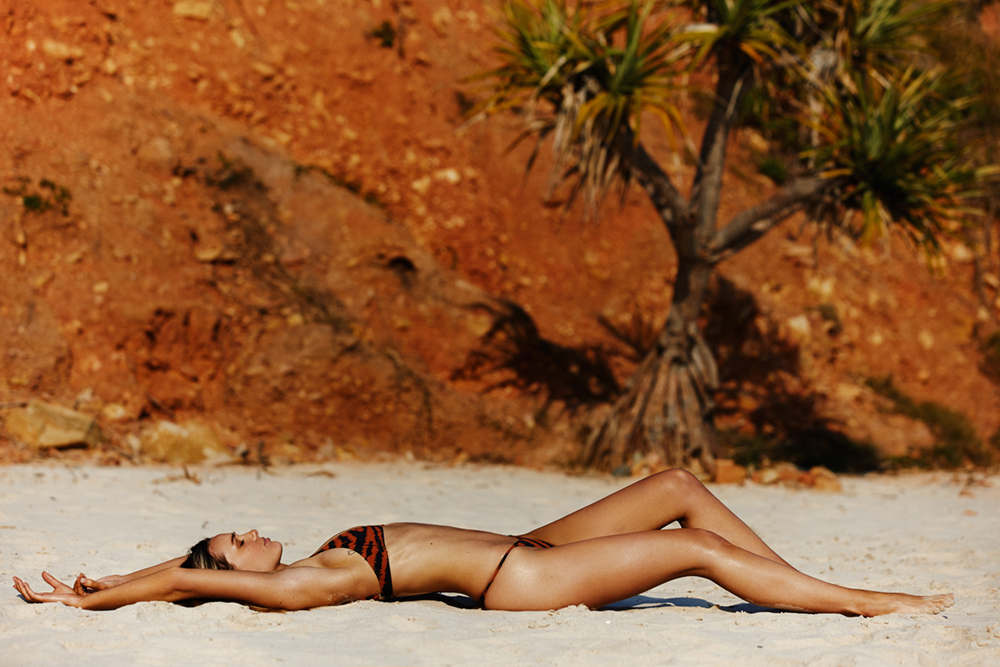 Tell us what a day in the life of Brooke Hogan looks like?
It really depends if I am filming/shooting or if I have a day off! My days are always different, sometimes I am running to meetings/filming/shooting/creating content and then sometimes I am doing 6 loads of washing and life admin haha. If I am filming I would
- wake up around 6am & hopefully I'd have time to go get a coffee with Myles and take Freddie for a walk.
- have a quick breakfast at home- usually some eggs or an omelette, get ready and then get in the car with a bottle of Kombucha ready to go to Melbourne.
-head to work- Our filming days are usually quite long so I listen to a podcast or something on my 1.5 hour drive to get me in relaxed mental state to prepare for a busy day. We are always filming exciting things so although the days are long they tend to go quite quickly.
Finish work – around 5pm ish. Drive back down the coast, bypass the supermarket (if Myles hasn't organised dinner) and then go home to cook dinner which is usually some kind of protein and vegetables, taco's, stirfrys etc.
-cook, eat & then get ready for bed, early as possible. Sometimes I'm in bed around 8pm! I might pick up my book if I feel like it and then straight to sleep..we go to bed really early!.......
Yes, that just made me realise how boring I am!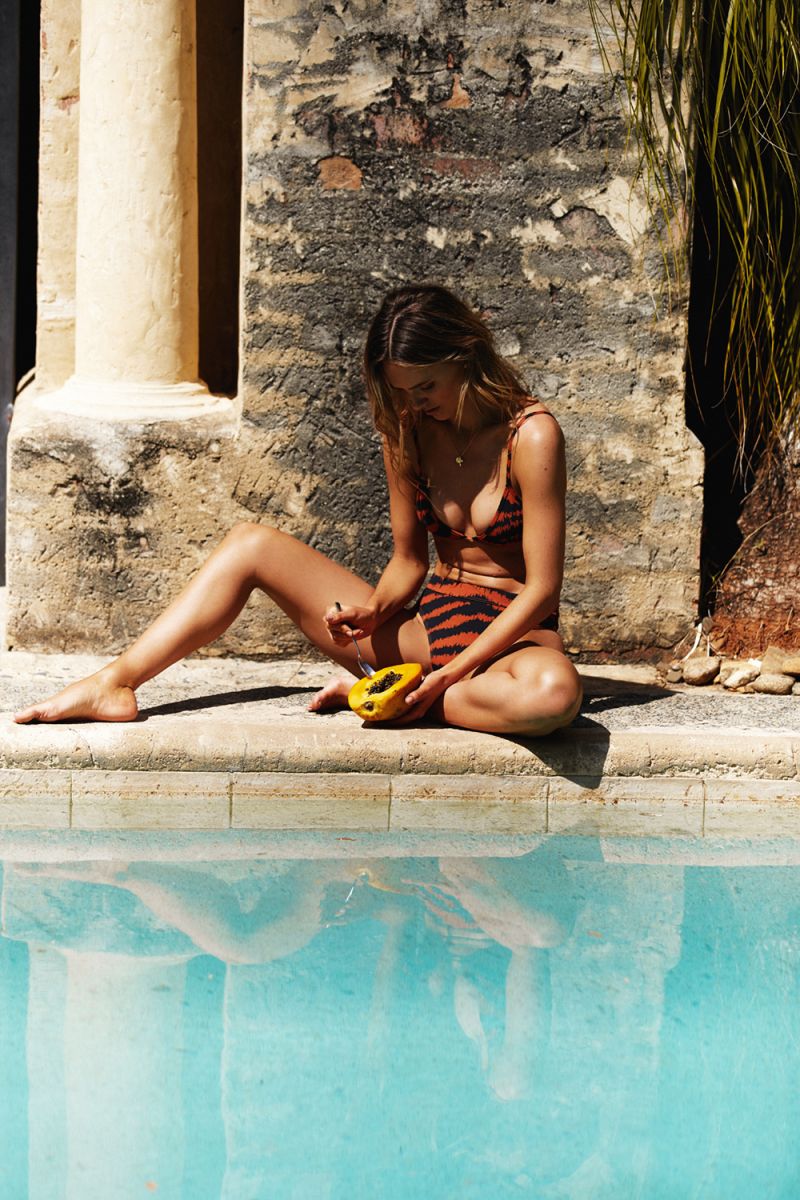 Three people you would invite to a dinner party and why?
Kendall Jenner because I just think she's amazing. She works hard and has made such a great name for herself in the modelling industry. I find her extremely fascinating having such a public life but keeping everything super private, I feel like she would have a lot of great stories to tell. Oprah Winfrey because she is just amazing and Jude Law because ever since I watched the holiday I have been obsessed with him!
Follow @brookehogan1 and @itsnowcool for more daily inspiration