LOOKBOOK: BILLABONG X IT'S NOW COOL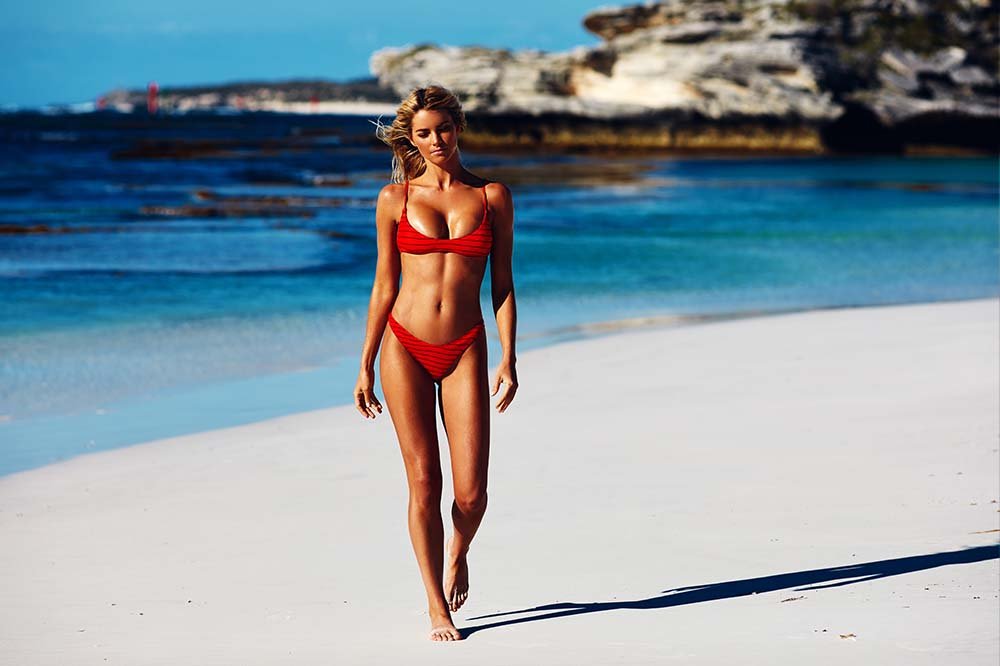 Travel Diaries; Rottnest Island, WA
WHERE
A secret hidden gem off the coast of Perth lays Rottnest Island, a protected nature reserve surrounded by clear turquoise waters that seem too beautiful to believe. The island is formed from limestone rock and has a thin covering of sand resulting in a diverse landscape with everything from salt lakes, swamp land, woodlands, and coastal areas with plenty of surf, making it one amazing place to explore.
We had heard so many good things so we decided to do our Billabong x INC photoshoot there. We couldn't have done it without the help of Western Australia Tourism and the Rottnest Island Authorities who helped us with everything from ferry tickets, to finding accommodation to house a whole photoshoot crew, to allowing us to fly the drone and giving us all the information we needed to make it a successful few days spent on the island.
It's a place that allows you to get back to basics, enjoying the simple island life of sun, sand, swim and surf with some of the best beaches in your backyard. With a small village including a supermarket, bakery, pub and a few other stores, Rottnest has all you need for a relaxing vacay away.
HOW
There are three ferry operators to choose from that will get you over to Rotto. We jumped on the earliest SeaLink ferry which leaves from Fremantle and arrived nice and early so we could do a recce of the island before the rest of the team arrived that afternoon. If budget permits, you can also opt for a seaplane or helicopter to take in the stunning views on your journey from Perth to the island. A perfect way to start your holiday! Or if you happen to have your own boat, you can just take that too.
DO
From walking trails that take you all across the spectacular coastal headlands and past the stunning salt lakes, to exploring the numerous beaches and bays, biking around the place exploring all the nooks and crannies, making sure you dodge the Quokkas, and exploring the many basins if you have your own private boat.
There are so many different surf options with Strickland Bay, Salmon Bay and Stark being the most popular, while the reef breaks of Radar Reef, Cathedral Rocks and Chicken Reef are often for the more experienced due to the sharp ocean floor and size of the waves.
EAT
The Rottnest Bakeryis your traditional style bakery with all your childhood favourites! The bread is baked fresh daily, the donuts are bursting with jam and cream and the gelati is just the perfect addition to a warm summers day.
If you would rather cook in your accommodation, or on the BBQ out the front then the General Storewill stock everything you could possibly need for an amazing feed since they get supplies daily from the mainland. No need to pack all your essential pantry items and lug them over – you can order your supplies online and they will be delivered to your accommodation for free by the time they arrive. They even go as far as popping the cold items in the fridge and freezer for you. We could get used to this way of life!
For breakfast and lunch go no further than The Lane Café, which is hands down the island's best coffee. If that ain't your brew of choice, they have freshly squeezed juices, healthy smoothies and acai bowls as well as lots of gourmet breakfast and lunch options.
Hotel Rottnestwas our go to for dinner every night we were there. We tried nearly everything on the sustainable and locally sourced menu that supports WA farmers. From pizzas, to salads, freshly caught fish to small snacks and delicious desserts, it's definitely a great place to perch for the evening.
Frankie's on Rottois the newest kid on the block offering up pizza, pasta and salads for lunch and dinner. You can even get it delivered if you don't want to peel yourself away from watching the sun set on the deck.
Thomsons Rottnestis the perfect beachfront location that has sensational seafood platters and share plates on the menu all from local producers and suppliers. Definitely worth stopping by one night for one of their delicious dishes.
We highly recommend Rottnest Island as your next adventure. It feels like you are a million miles away, it seriously restores the soul and the scenery will make you believe in magic.
Thanks for just another day in WA
Shop the It's Cool Now x Billabong Womens lookbook below...