A Bikini Kinda Life with Ellie Bullen of Elsas Wholesome Life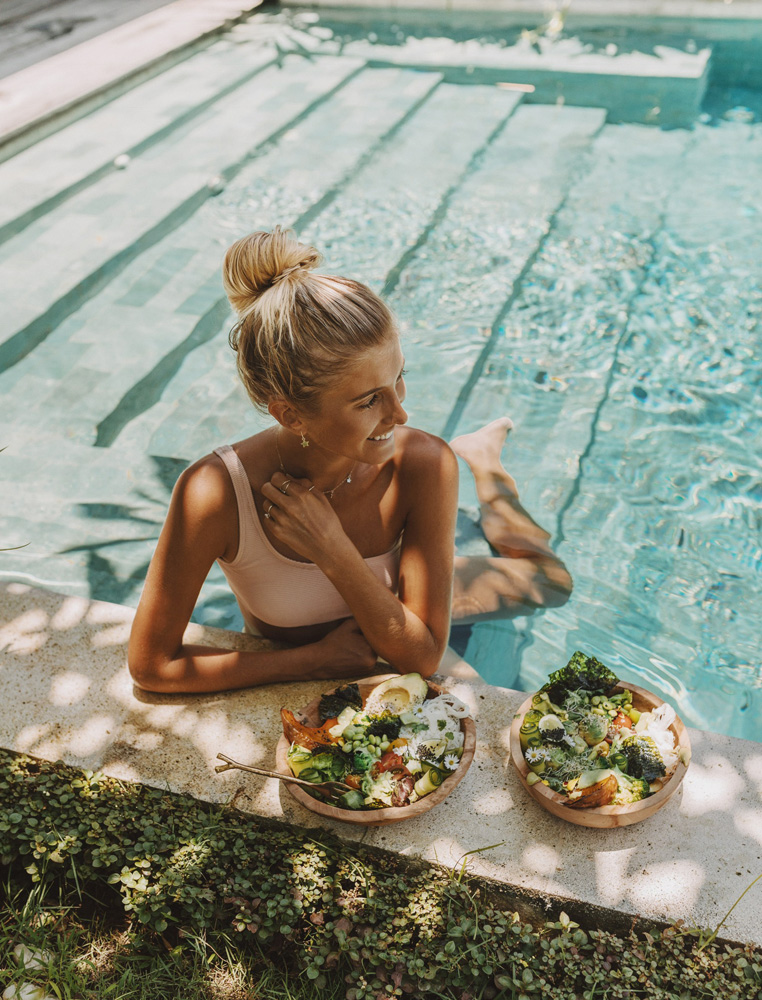 This Bikini Kinda Life is a dreamer's life, and we are the dreamers…
During the month of March we'll be highlighting some of our favorite dreamers from around the world. This week we're taking a peek inside the life of Ellie Bullen, world traveler and food aficionado.
Check out our Q&A with Aussie babe, Ellie Bullen and don't forget to check out her Lean Green Summer Bowl Recipe…
Tell us about yourself… (quirks, passions, favorites etc.)
My name is Ellie, but my nickname on social media is Elsa. I am from a small coastal town, Lennox Head, and am also an identical twin, to my sister Lauren. One thing that always blows people away is when I tell them I joined the Army for a year when I was 17 because I wanted to do something out of the box and that people wouldn't expect. My passion is definitely nutrition and a plant based lifestyle, but I also love to travel and take photos. My favourite food is avocado on toast!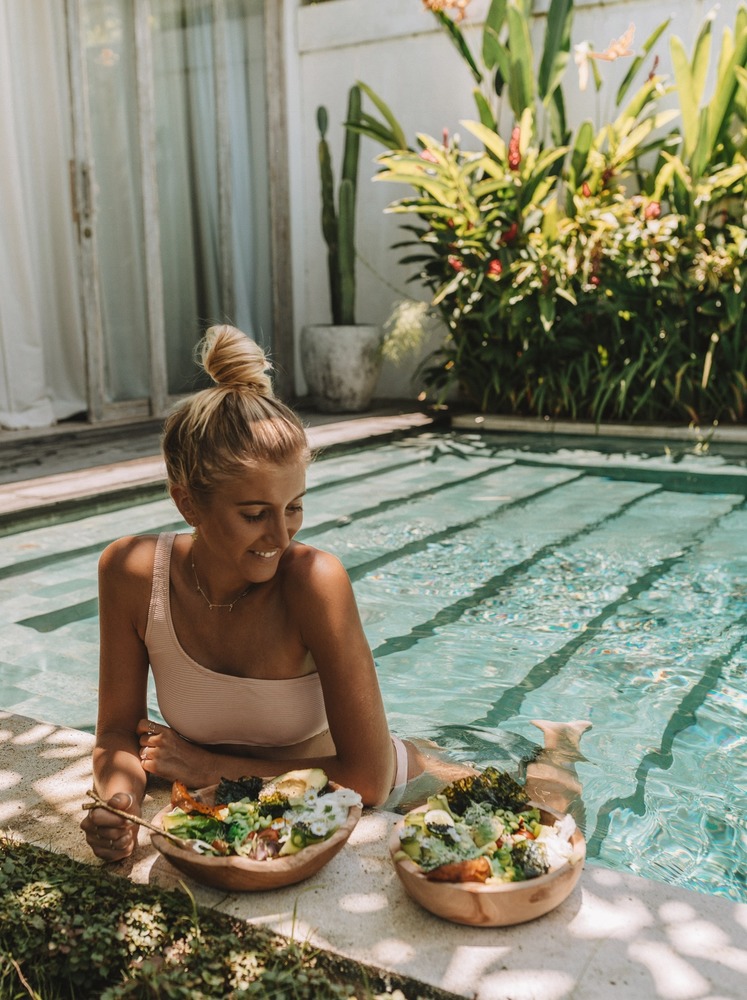 How do you stay active while traveling a lot? What are your workouts like?
I stay active by walking around cities, hiring bikes or doing hikes to cool spots. Even doing some activities like kayaking, swimming, etc. I also try to book hotels with a gym so I can squeeze in a few workouts during a trip. Otherwise I might do some floor exercises in my room, usually some ab exercises :)
How did you start blogging? Was it hard in the beginning?
I started blogging first by using Instagram to document my life and then started a blog so I could share more detail and recipes. It was hard as I was learning all new things as I was doing them (photography, editing, social media, websites) but also a really fun experience
Fellow twin question: how many minutes apart are you & Lauren?
5 minutes :) Lauren is older
How did you gain so many followers in such a short amount of time?
I've never used any apps, websites or programs to gain followers. My account just grew because people liked my images and shared them or through Instagram explore pages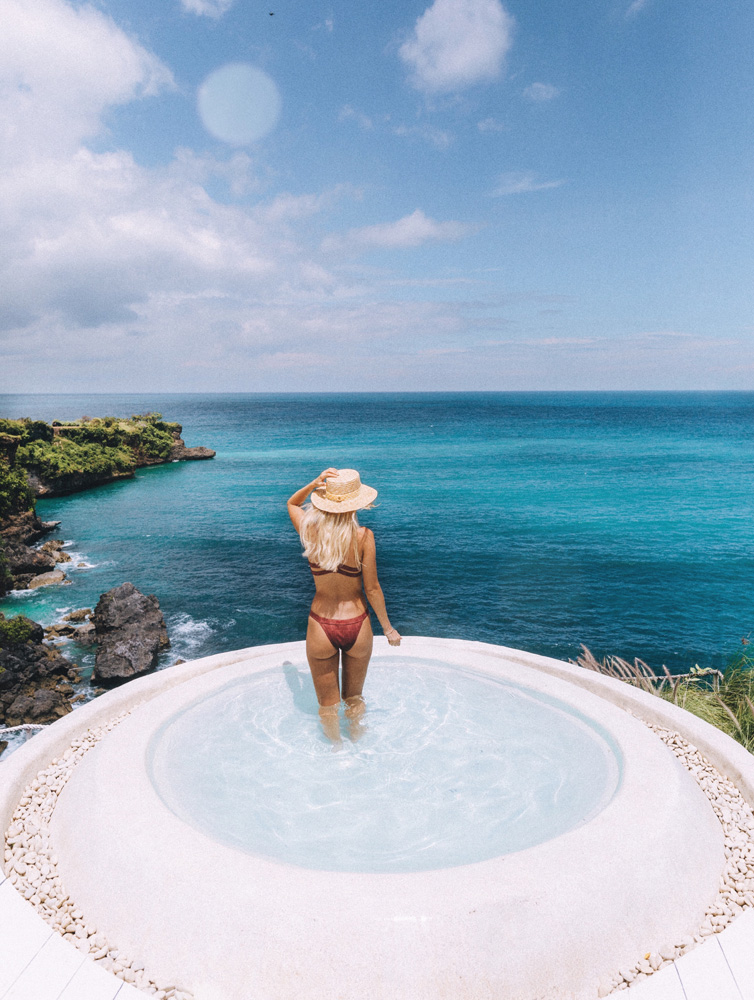 3 words to describe to yourself…
Creative. Adventurous. Passionate.
What's your current go to beachside recipe that is an absolute must-try?
Well I really love making big salad bowls that are fresh and exciting. I'm sharing the recipe for this Asian avocado and noodle salad for you all here . It's really delicious with the avocado dressing but still light and fresh- perfect for summer when you don't want to feel sluggish after a heavy meal during the day.
Taking photos or getting in the shot?
I'd say taking photos. I usually end up taking a heap of extra photos rather than just 'the shot' so that I can share an album or blog post showing more than just 'the shot' but telling a story.
When did your passion for nutrition begin?
It began right after my year in the army which was about 6-7 years ago. I was really interested in my own health and learning about new healthy foods. But it wasn't until I began studying nutrition a year later that I really became interested.
What is your food philosophy?
My food philosophy is 'Eat More Plants' which basically just encourages people to eat more plant based foods. I want my lifestyle to be welcoming and encouraging. Not a strict one size fits all approach but rather a friendly encouragement for people to try plant based – vegan food and to introduce more and more of them into their diet. I hate the stigma that surrounds vegans being pushy and judgmental of others so I want to break that stigma and let people know that this lifestyle is amazing and they don't need to shy away from trying it out or promoting it.
Where do you call home?
Home will always be back in Lennox Head but I can't see myself ever living there again. Right now I actually call Bali my home as that is where we spend most of our time.
If you could be anywhere in the world where would it be?
Right now if I could be anywhere in the world it would be South America. I have never been to this continent so I would jump at any opportunity to get there.
What would you tell girls from the younger generation who want the #aBIkiniKindaLIfe?
To get out there and adventure. If you don't live in a warm climate than save up and go travelling so you can experience ' aBikinikindaLife'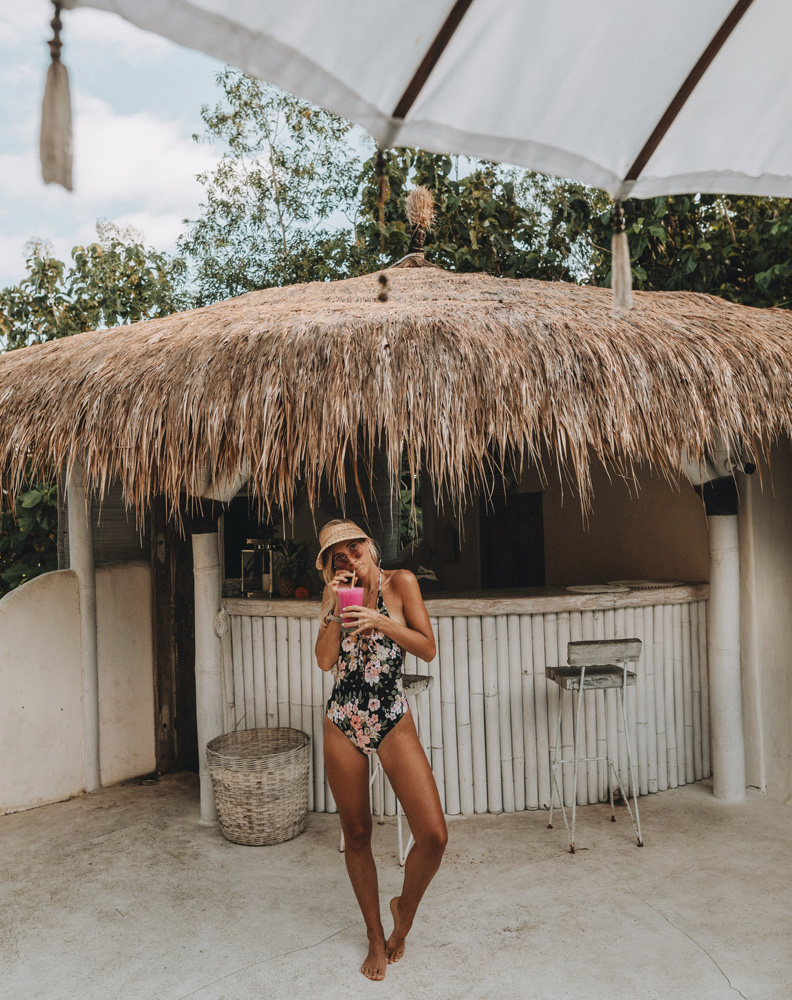 What's the best part of wearing a bikini?
The best part is that you feel so free and it usually means you're in some summery destination.
3 things you always have on your adventures
A bikini, a camera and a hat for sun protection
Any travel tips for a girl chasing waves and chasing dreams?
Travel tips: always research the seasons in places you want to visit because you want to have the best weather conditions while you are there. You also don't want to be visiting a place in peak season when there's loads of crowds of tourists. Buying a local sim card is also really helpful if you want to find good places to see and eat while you are adventuring.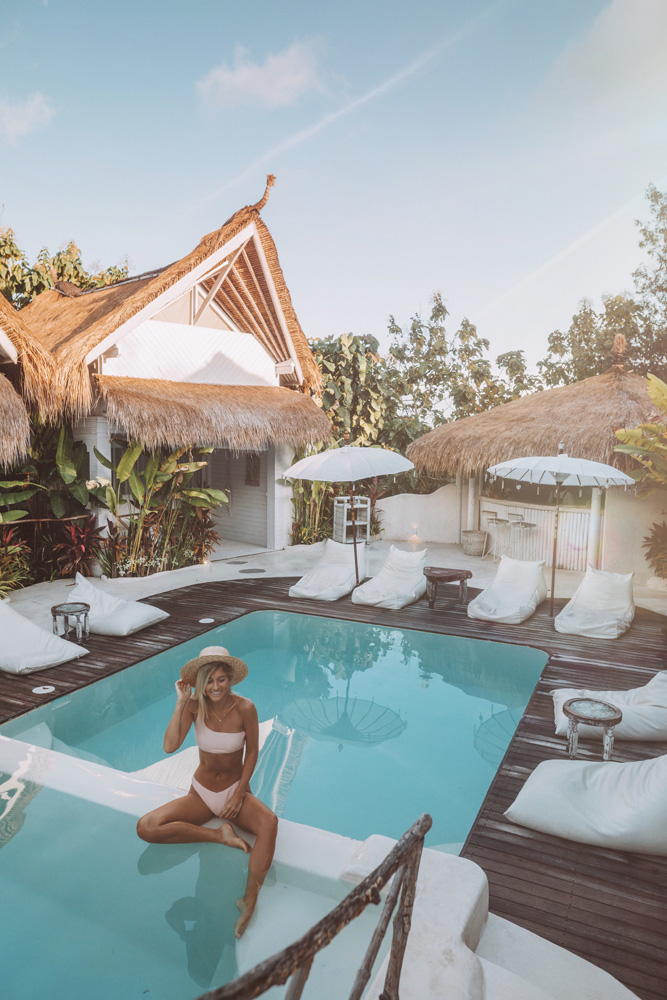 What does 'A BikiniKinda Life' mean to you?
A Bikini Kinda Life means to me a life of chasing the summer, living a wholesome life and being confident and happy in a bikini.
How do your passions allow you to live this bikini loving life!
I think that because I am passionate about living a wholesome life. Working out, eating healthy and travelling so much to new tropical locations means that I am forever chasing summer and wearing my bikini.
Okay it's all about fit when it comes to Bikini's which one was your favorite from the collection?
I really love the baby pinkone shoulder Tanlines bikini to p with theTanlines Hike high rise , slim fit bottoms – this fit is really flattering and unique.
Favorite dish to make!
My favourite dish to make is smoothie bowls. I have a lot of fun decorating them and making them look pretty