You're Invited. 'Walk The Line' in Laguna Beach with @FindYourCalifornia and @theSaltyBlonde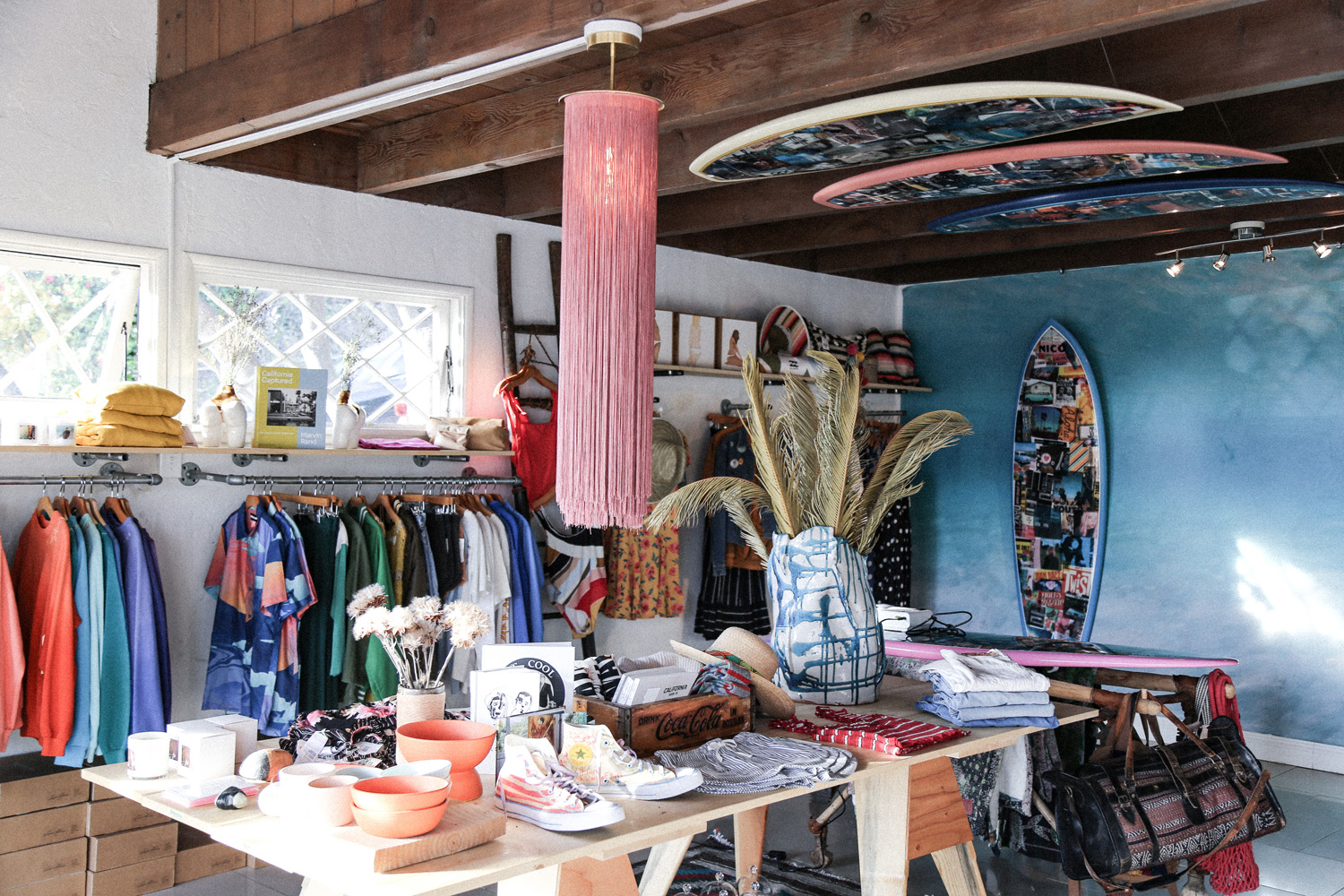 As we hitched a ride south to Laguna Beach and drifted past El Moro's stunning coastlines and crept into North Laguna Beach, we're greeted by the bungalow vibe that Laguna is known for…
With its quintessential charm, everything seems to feel like the perfect artistic enclave for artisans and beach culture to coexist– not to mention the coastline just so happens to be filled with hidden beaches begging to be explored.
It's no wonder photographer, surfboard artist and purveyor of Laguna Beach's newest pop-up shop 'Walk The Line' seems to fit right in.
We caught up with Nico, the gal behind @findyourcalifornia and her latest project 'Walk The Line' for a little tour + outfitting session + Q&A.
And if you're in town, we'll be having a little shindig at 'Walk The Line' on Friday, January 25thfrom 4-7pm, hosted by @theSaltyBlonde (so expect pizza and good vibes) with tunes by @Irisandtheshademusic. Gift with purchase when you spend $75+ on Billabong – our latest collection just dropped!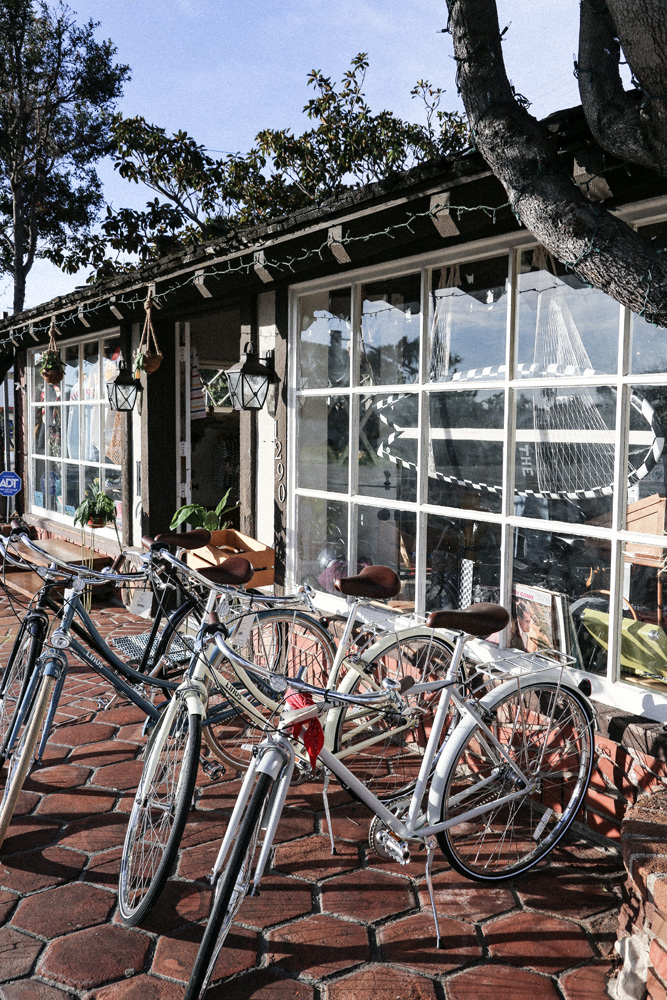 How did your concept store come about – has this been something you've been wanting to do for awhile?

I've wanted to do my own store for a long time & have always loved Laguna. Then new Hotel Joaquin asked me to do some creative with them at the same time the woman Lisa who curated the buying for the Le Bon Marche exhibition I was in. Lisa and I partnered to open a concept pop up near the hotel and a mini version in the hotel. Happened at the same time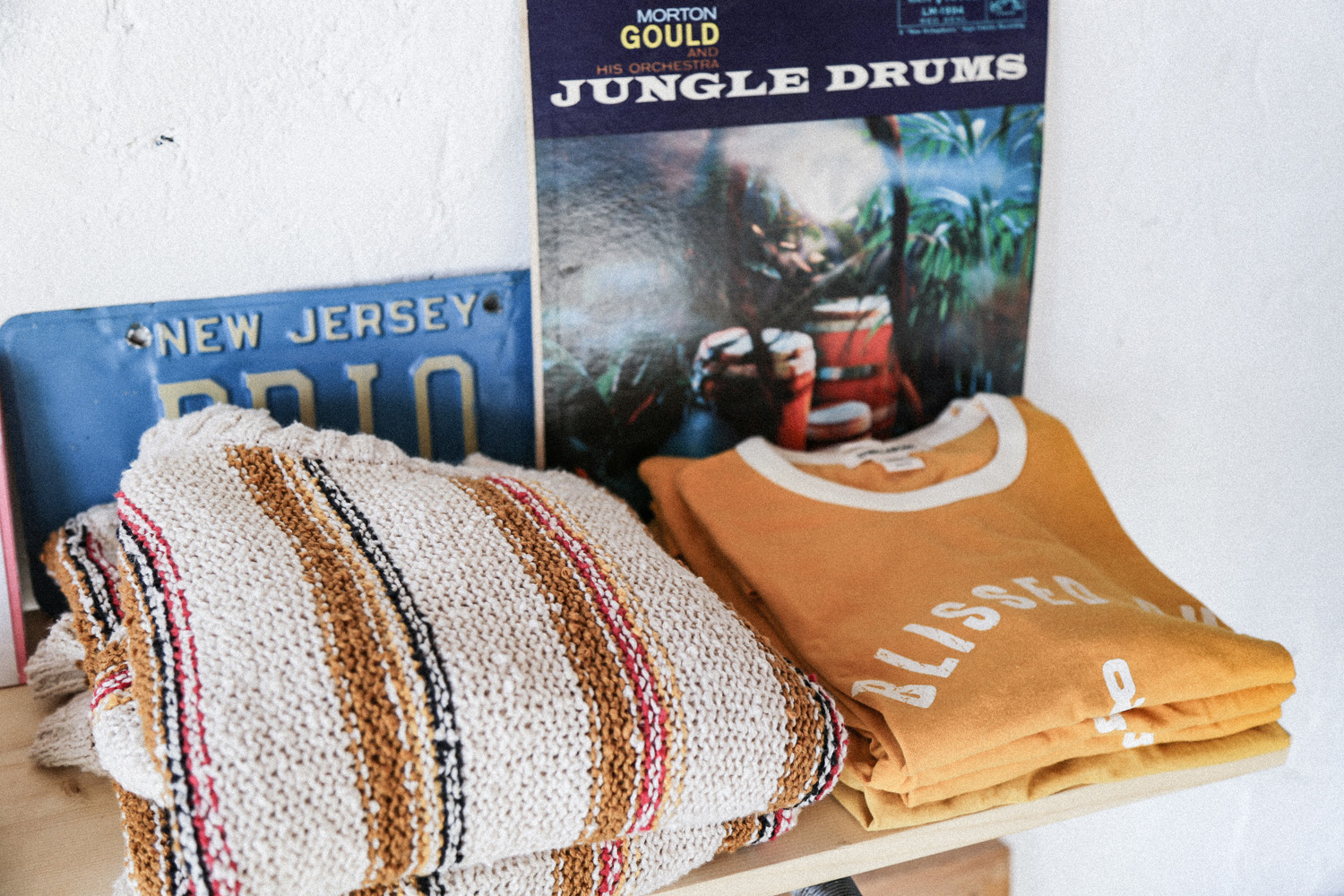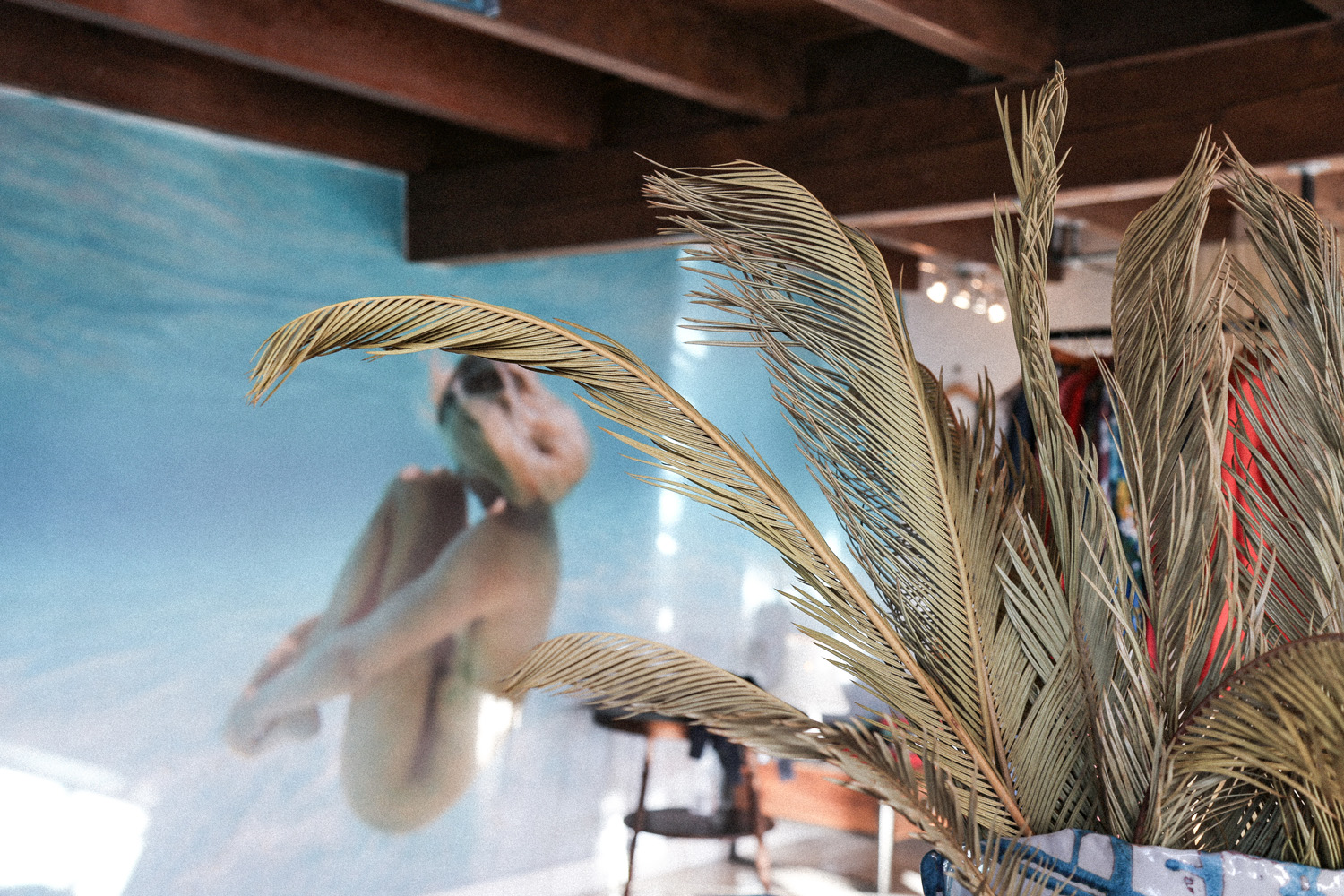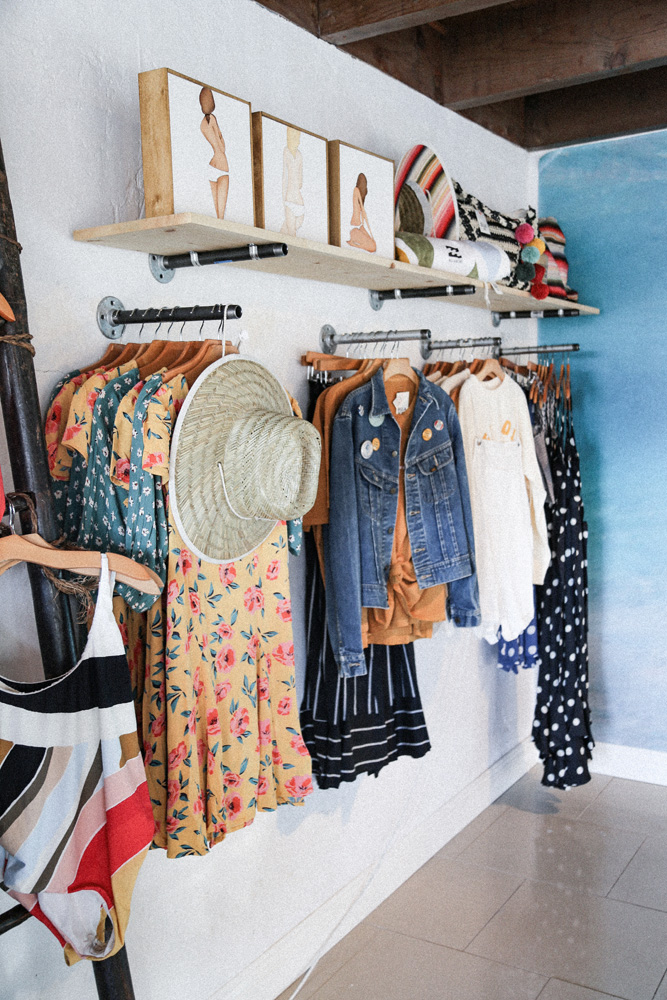 You recently traveled with us to Hawaii to celebrate the Pipe Masters, what are some of your favorite memories from that trip?
I go every year to shoot during pipe - but this year felt special because it was with one of my best friends (Salty Blonde) and for the brand (B.B.) I really love so much. To photograph items on Salty that were in my store , was also so surreal. Felt rad to have this full circle of creative to woman buying items in my shop. I've never gotten to do that
We know your work behind the camera…how is your shop 'Walk The Line' similar or different from your work.
It's curation in the same sense - my point of view. All my work is very specific to what moment I'm grabbing onto. I am at a place where curating within an actual space with my vision/ design aesthetic is really gratifying. I get to use all my strengths into one area and I love it. I love chatting to people, being in a community, a shop is like a home. I treat it like how I want people to feel if they came to my house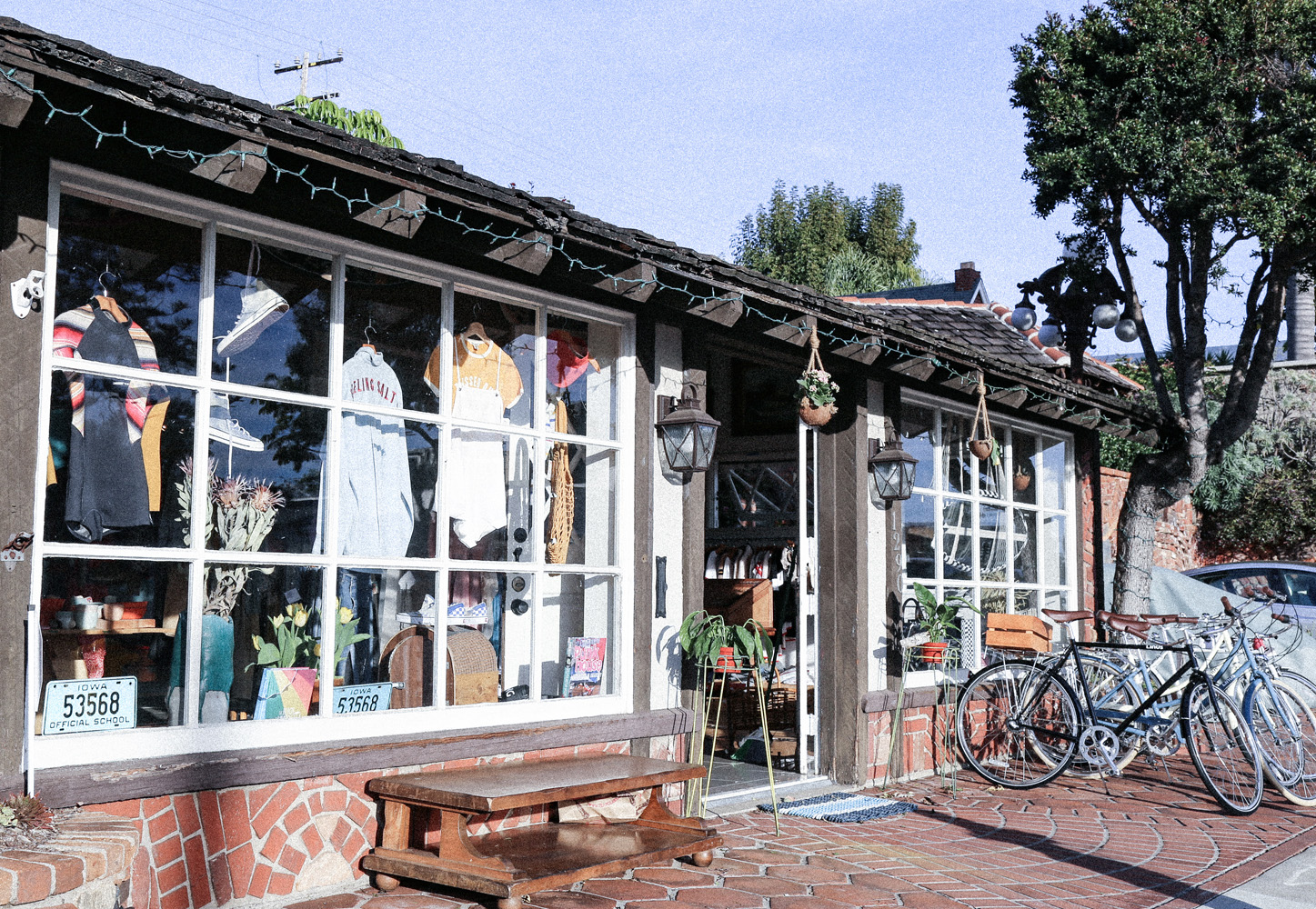 We know you live a hop and a skip away, but how did Laguna become the perfect backdrop for 'Walk The Line'?
Laguna kept coming up so many times in conversation and opportunity and I kept saying " I wanna be in laguna ". I just intuitively knew. it's got this underbelly of art and culture that is so influential and crucial to California culture. People forget this whole movement that happened here 60-80s and I'm in the next movement beginning again in a sense.
Besides carrying Billabong Womens, what are some coveted items someone can't miss when they come in for a visit (what are people loving, etc)?
These redone Levi's from 60s-70s - all the denim is curated specifically and vintage. California crewnecks - were the only store to carry them. Vintage. La Ligne from New York , Warm NY , Harlin Tshirts and Maiami. My redone converse and vans have been selling. Done by a local artist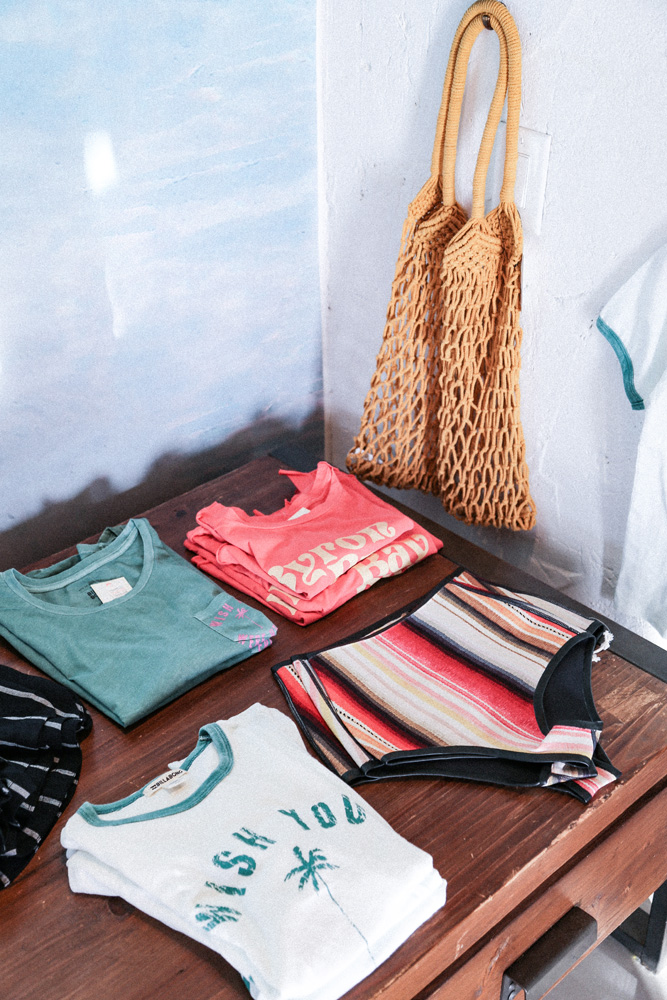 What are your favorite parts about running your new store?
The new brands I've become aware of. Also the respect I have for people who have the heart to go into retail and the commitment it takes to grow something insane.
As a Laguna local, what are some of your favorite local haunts that everyone must see? (maybe places you like to eat, museums, other stores, etc)?
Hotel Joaquin, Seal Rock , La Sirena is south laguna, the cliff is fun , the deck for sunset , the canyon has a rad little community , record store. The beaches from my area all the way down blow my mind. I'm still discovering all the things.. so I will have to keep you posted :))