INSPIRED SPACES AT PONDEROSA CACTUS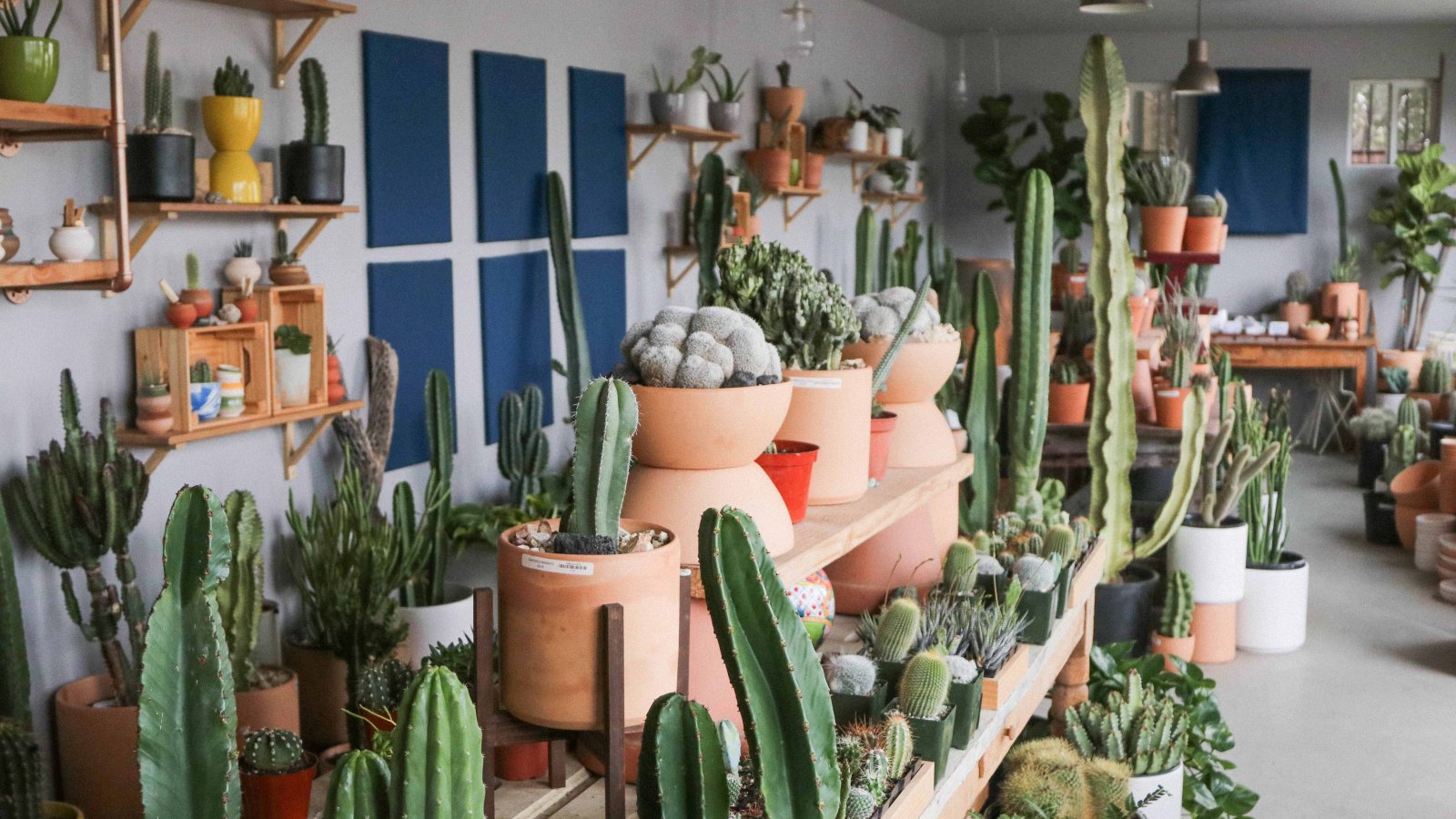 As our Billabong x Sincerely Jules campaign is coming to a close, we can't help but be filled with both tremendous amounts of joy and gratitude as we reminisce on the launch of something that we deem truly special. After much reflection, one of our favorite moments was celebrating the collection in its entirety at the launch party with Julie Sariñana herself and all of the wonderful friends and family who came out and helped us kick off a memorable launch.
With the help of our amazing sponsors, we were able to build out an already beautiful space and tell the Julies story and capture the essence of this collection. Everything from the jaw dropping florals and delicious cocktails, all the way to the variations of eye-catching cacti that pulled the space together and transported us to the place that inspired the collection, Mexico!
This week we had the opportunity to drive up north and interview the two talented sisters of Ponderosa Cactus, who helped us bring the event space to life with their perfectly potted cacti.
Three years ago, these Tucson natives, Daniella Carrasco and Andanette Valderrama, packed their bags and headed to LA. Nestled in the heart of Highland Park, they set up shop and rooted themselves in a community that they now call home.
Pulling up to their shop you are drawn in by the little stores inviting windows, lined with cacti of all shapes, sizes, and color. Upon entering, you are welcomed in by the sisters who have curated the store to feel like you're no longer in LA but the cacti sanctuary of your dreams.
After a walk-through of the space, we were able to sit down with Daniella and Andanette and ask them questions about on how they made their dreams into a reality that is, Ponderosa Cactus.
Scroll down for the full interview and to see photos of their stunning shop.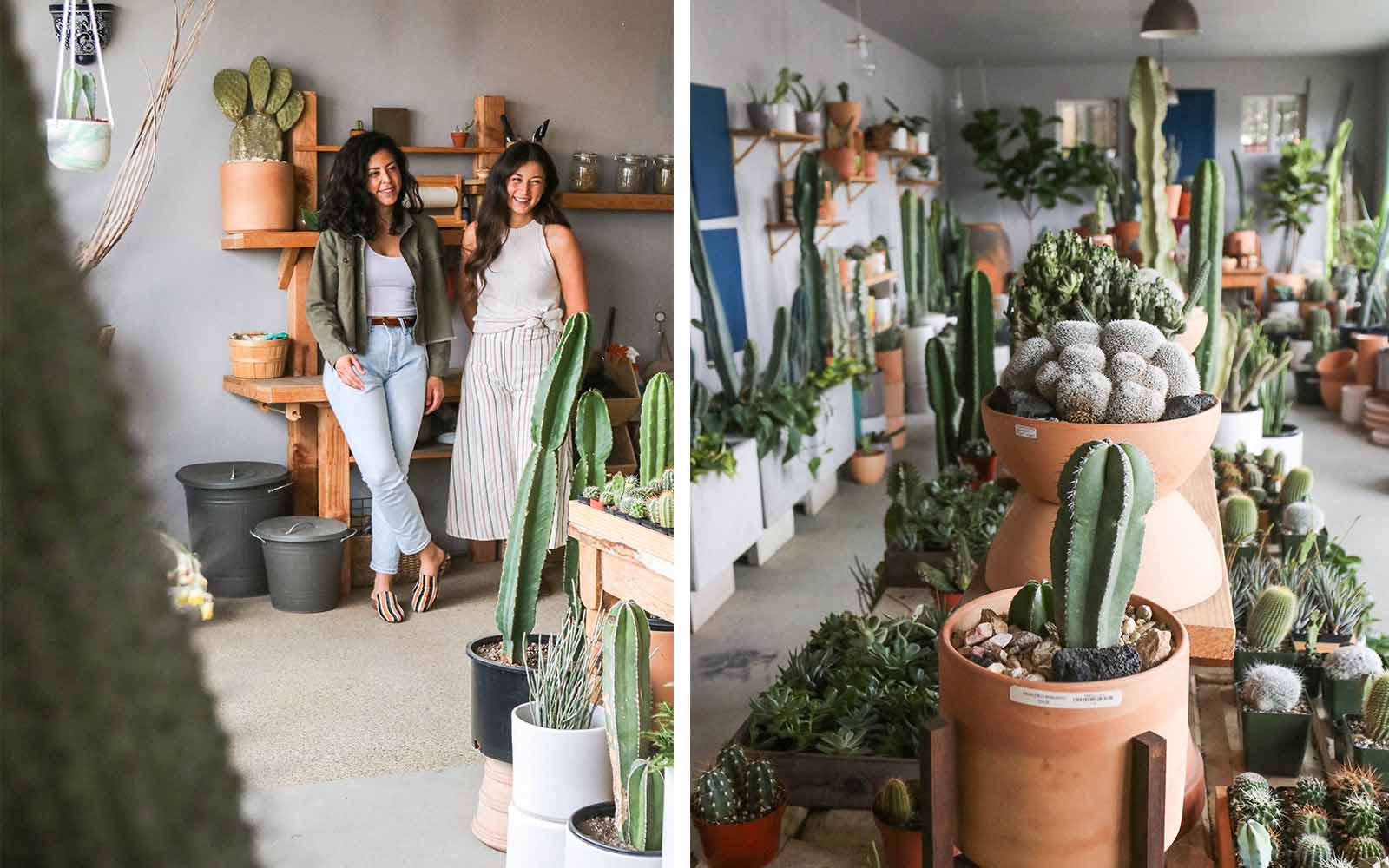 How did the idea to open Ponderosa Cactus Come to life?
Andanette: Growing up in Tuscon, Arizona, we were inspired by cactus from a really young age. Our parents own a cactus nursery out there, so we grew up learning and living alongside them.
Daniella: We originally moved out here to jump start our careers and explore the west coast. After exploring, we realized that what we really wanted to do was to work together. We wanted to educate people and saw a need for a shop like this in this area.
Why was Highland Park the perfect place for you guys to set up shop?
Daniella: When we first moved here, we spent a lot of our weekends here at different coffee shops. We grew to love the community and love supporting small local businesses.
Andanette: We wanted everything to fit and feel authentic and decided we wanted to open a store here because it reminded us of that small town feel that we felt in Tucson.
What are your favorite local hot spots?
Andanette: Civil coffee! It's owned by two brothers who run the shop themselves it's great because they are always interacting with everyone and there is a buzz of creative energy.
Daniella: Amara Kitchen is a good local place to grab a bite! What really caught my eye originally was that they offer some amazing paleo pancakes and it's also another local business run by women.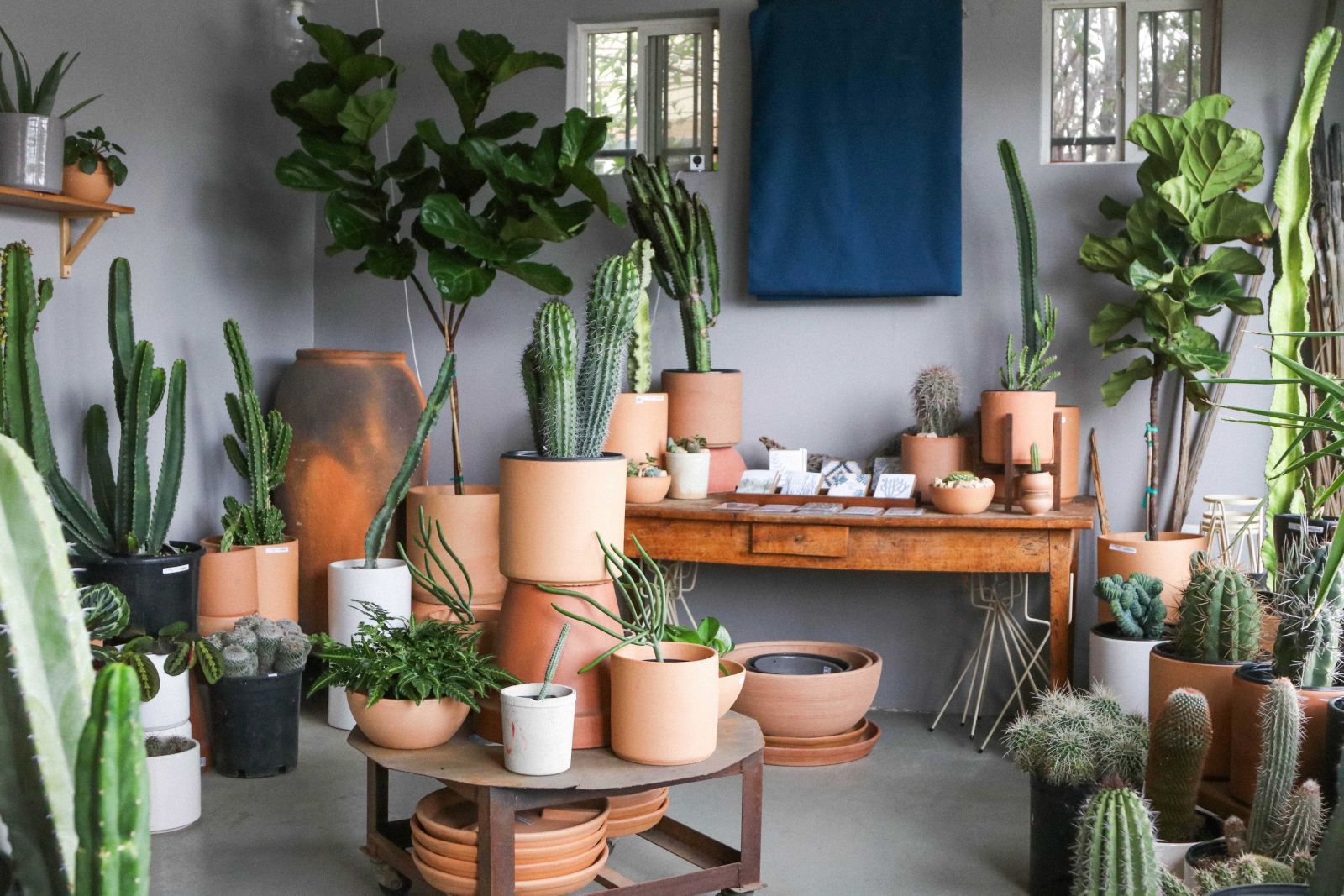 What is your inspiration process when curating things for your shop?
Andanette: One thing we take into account when we are looking at a cactus is how they stand out. We like ones that have imperfections, that really resonates with us. It's amazing to connect with them and see the imperfect ones push through and grow.
Daniella: When looking for pots for the shop we like to work with local ceramicists and local artists. We love pots that have natural colors and put an emphasis on the cactus itself.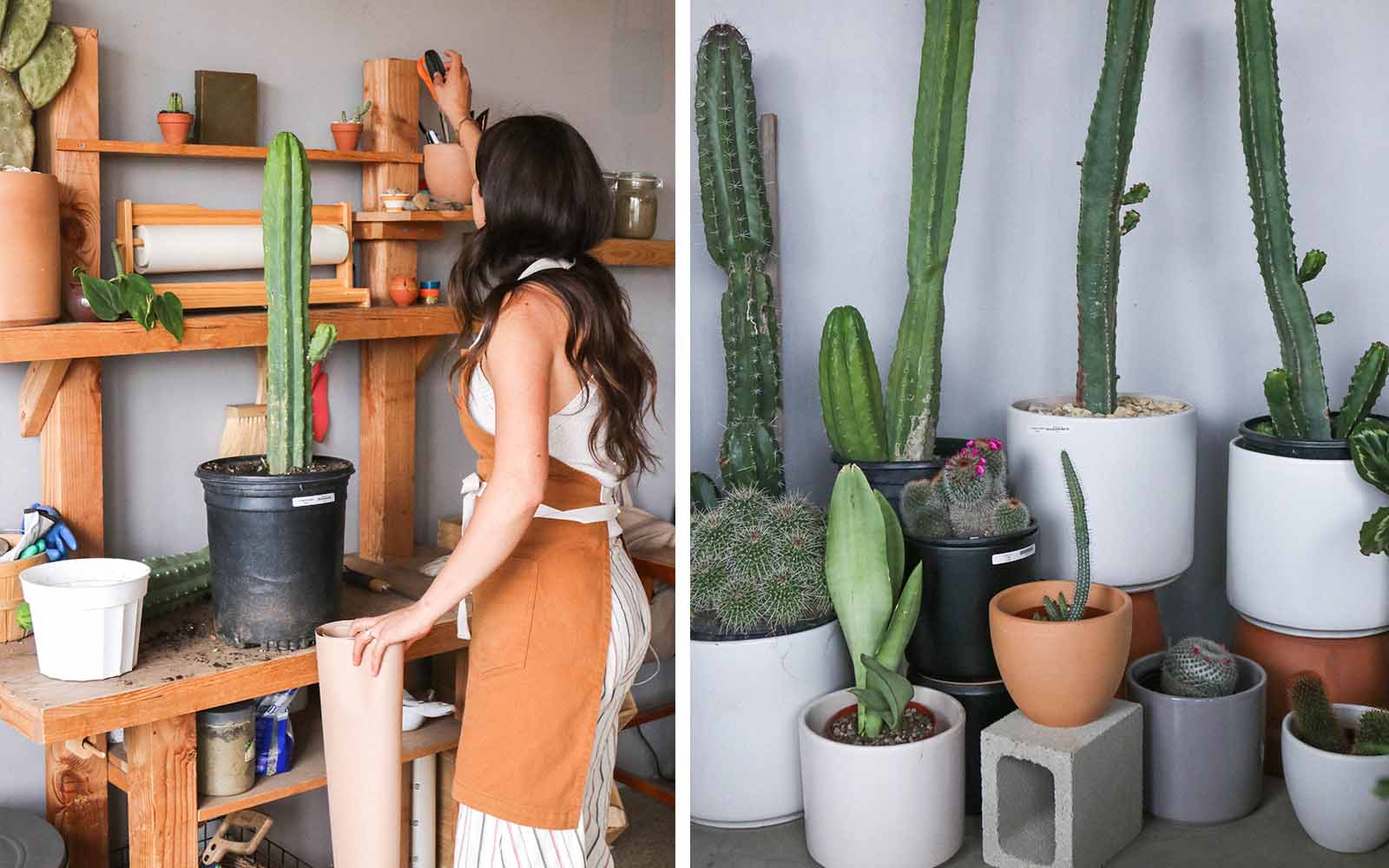 What is your favorite kind of cactus?
Andanette: I like the Euphoria's, they are so different and can be kept indoors with limited light and come in a range of shapes and colors.
Daniella: The Totem Pole Cactus are my favorite. They are super slow growing, and I think it's cool that the Native Americans would try and find faces of their ancestors in the cactus.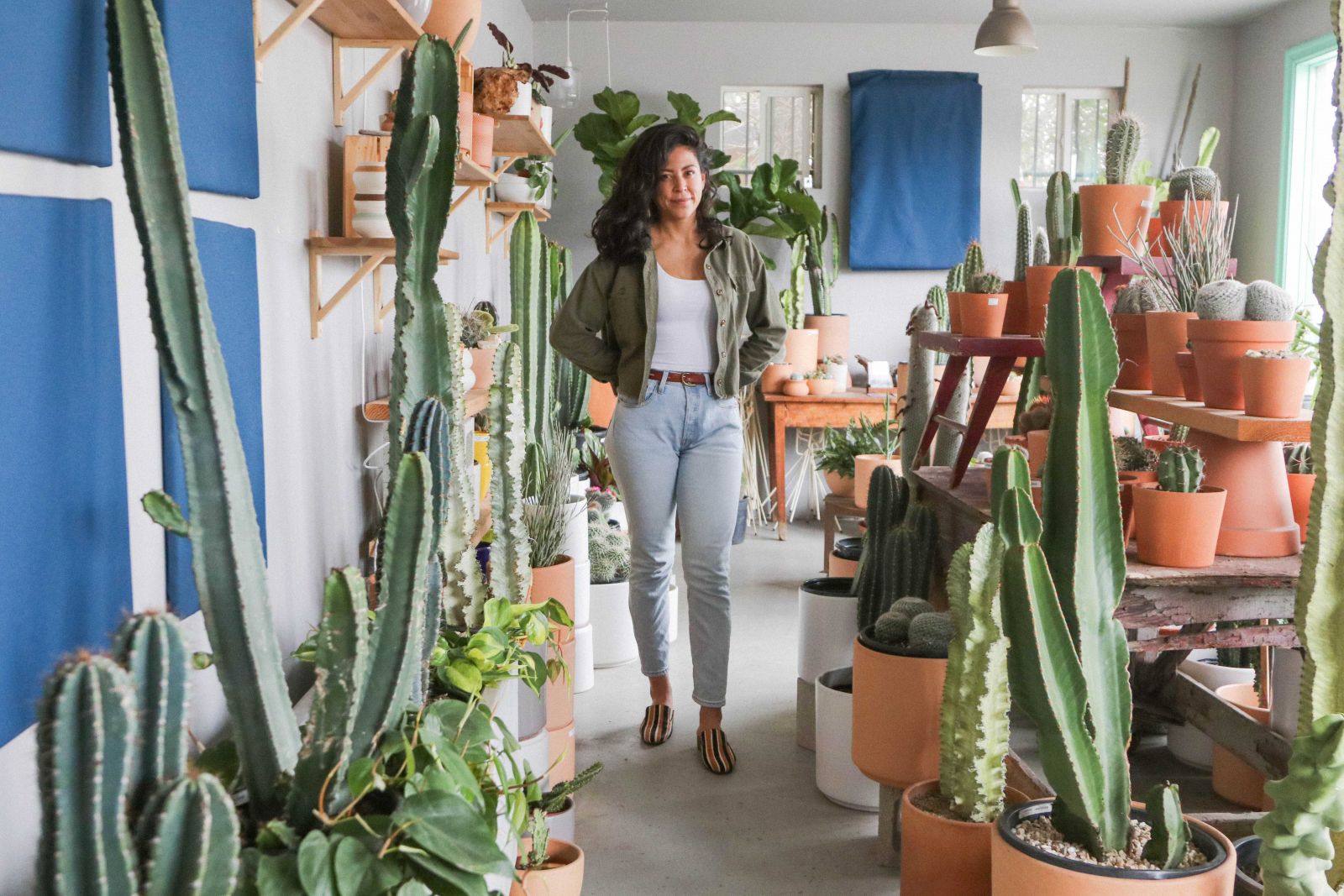 Do you guys have any plans to open another shop?
A+D: We have definitely thought about it because we want to expand our range of what we carry!
If you're ever looking for an escape in LA, you can visit the Ponderosa Cactus shop or get social with them on Instagram, @PonderosaCactus!