ISLAND TIME WITH @MIRICERAN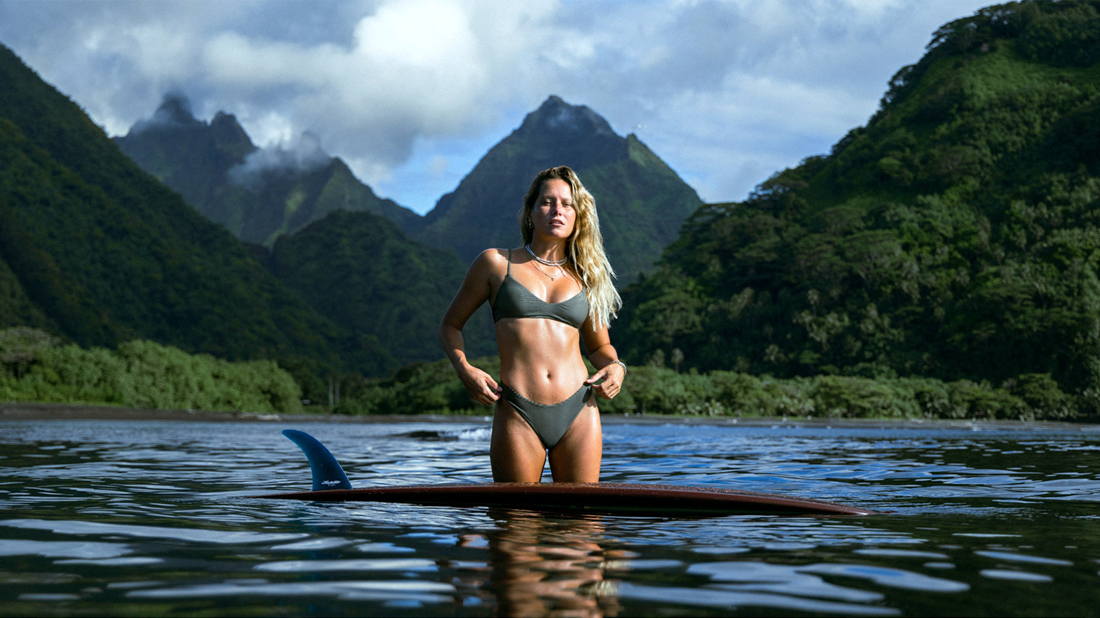 Tell us about yourself?
My name is Miri, I'm 25 years old and I was born and raised on the island of Tahiti in French Polynesia. I grew up in a small town called Paea, just in front of the sea where I would spend most of my days. I would say I had a pretty easy going childhood, spending quality time with my loved ones which I think is very important. Having an Australian background as well, I thought it was only fitting to move there after high school and I spent 6 years between Brisbane and the Gold Coast to complete my studies in Business and Organisational Sustainability. My double nationality has allowed me to be open-minded and I've found a lot of similarities between the two lifestyles actually! I feel extremely lucky to be in a position where I can say I feel at home in both Tahiti and Australia.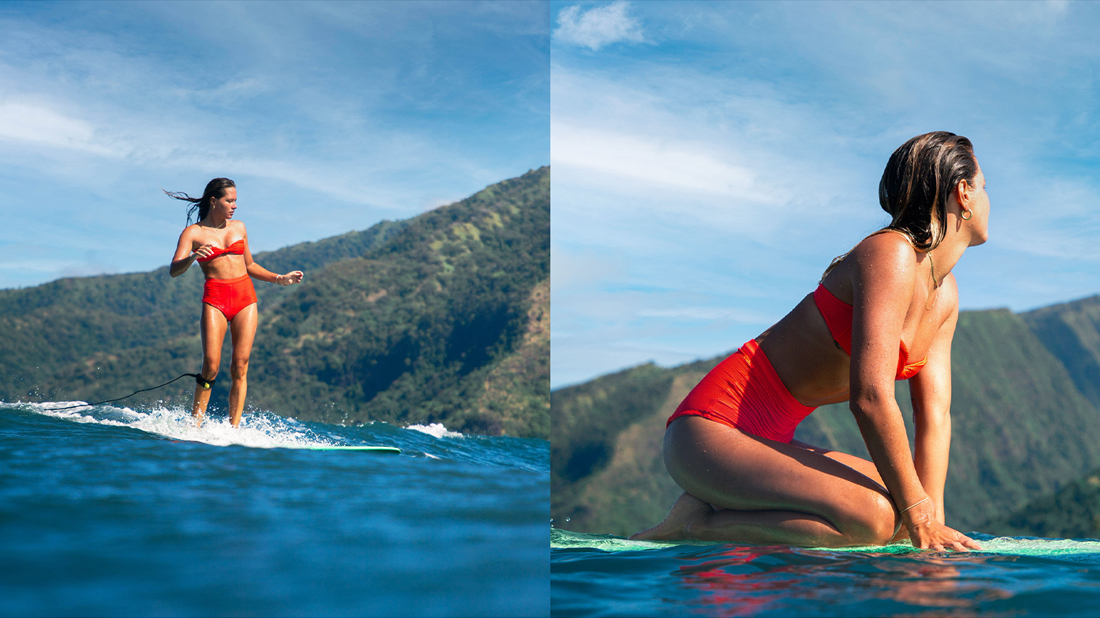 How long have you been surfing for?
I started surfing the moment I learnt how to swim really. But I got back into it in 2015 when I moved to Australia and bought my first Firewire mid-length board. I remember going to Snapper Rocks and Rainbow Bay, and being amazed by the length of the waves here, and surfing on white sand as well haha. I've found a real passion for longboarding and I love how it's such a strong yet gracious discipline. I got my first longboard shaped here in Tahiti and I've been riding it on reefs and beach breaks around the island. It's been so fun!!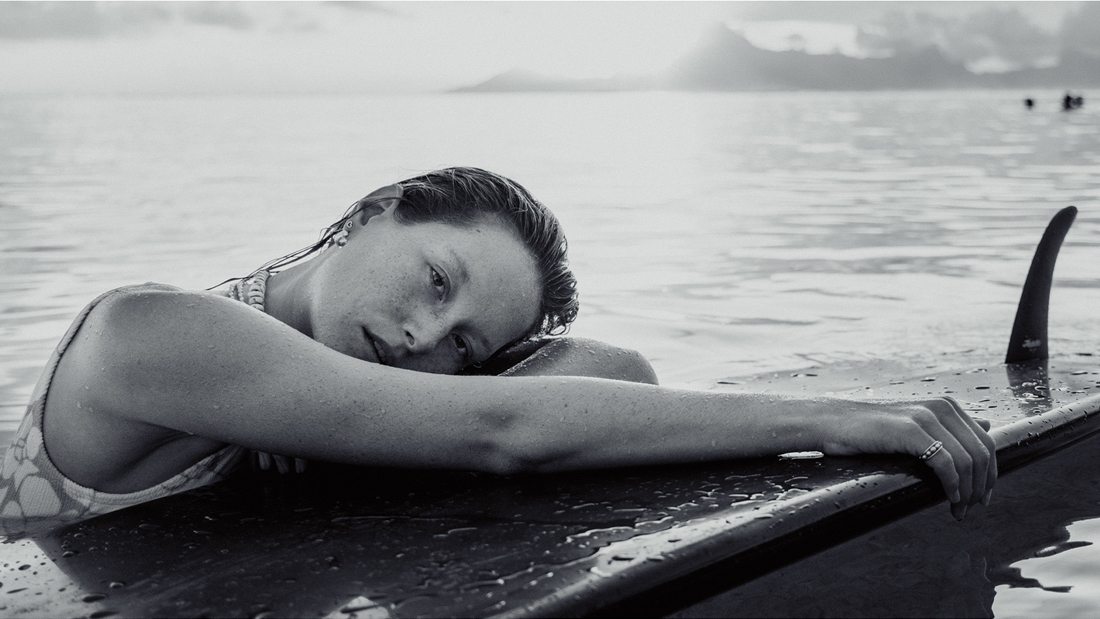 What is your earliest memory of surfing?
My earliest memory would have to be surfing with my family. I remember taking our first surfing class with my twin brother, we would be so excited to get in the water. Eventually, we started competing in small local contests and it was so much sharing those moments with my brother.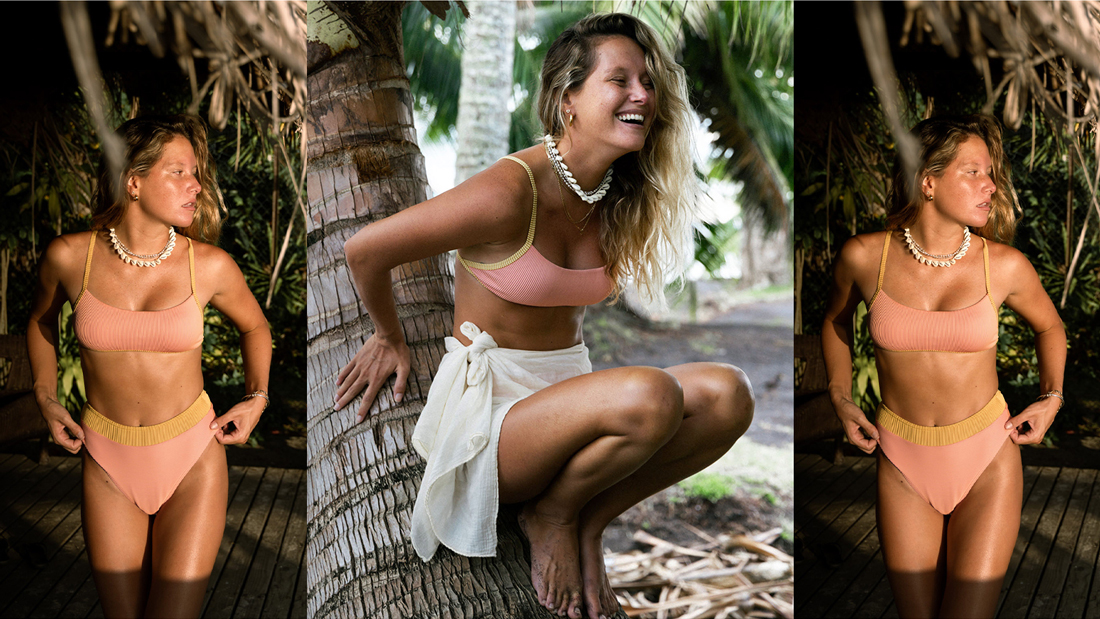 What is the most amazing surf session you've ever had and why has it stuck with you?
I would have to say my trip to Tikehau (an island in the Tuamotu, French Polynesia). My friends and I left for a 5 days' trip, and we spent it surfing from the first lights in the morning to the last at night. Surfing in such a mythic place was so special. The water was crystal clear, waves were amazing and it was just the five of us out in the water (and a couple black fin sharks swimming around haha)! This trip truly felt like a dream!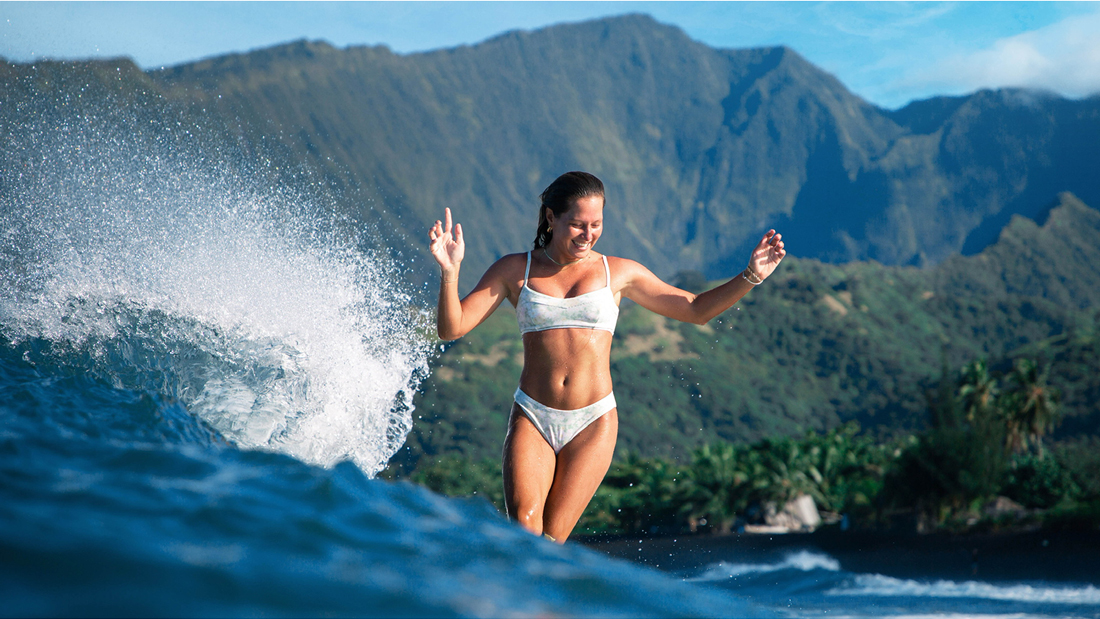 Who are your biggest inspirations?
It's not a surprise but Kelia Moniz would have to be one of my biggest inspirations since I can remember. She represents today's generation of strong and authentic women, I identify with her a lot actually!
Laura Enever is also someone I get inspiration from. She's so easy-going and fun, it's really inspiring to look up to people that reflect such a positive vibe. And more recently, I've been a huge fan of Josie Pendergast as well! I really like the way she surfs and how she makes it look so easy and elegant.
What is it like to live in Tahiti?
Living in Tahiti is a true dream. I am so grateful I can call this place home. The lifestyle, the people and the culture would have to be characteristics that stand out to me. My typical day in Tahiti would normally start with an early morning surf, either on a beach break or reef break depending on the conditions that day. Then, I usually go get breakfast with my family. The classic Tahitian breakfast is made of loads of tropical fruits, fresh "poisson cru" (raw fish with coconut milk) and our local donuts "firi firi". Sometimes, I like to go foiling in Taapuna or just watch the sunset with friends, we do have some of the prettiest sunsets :)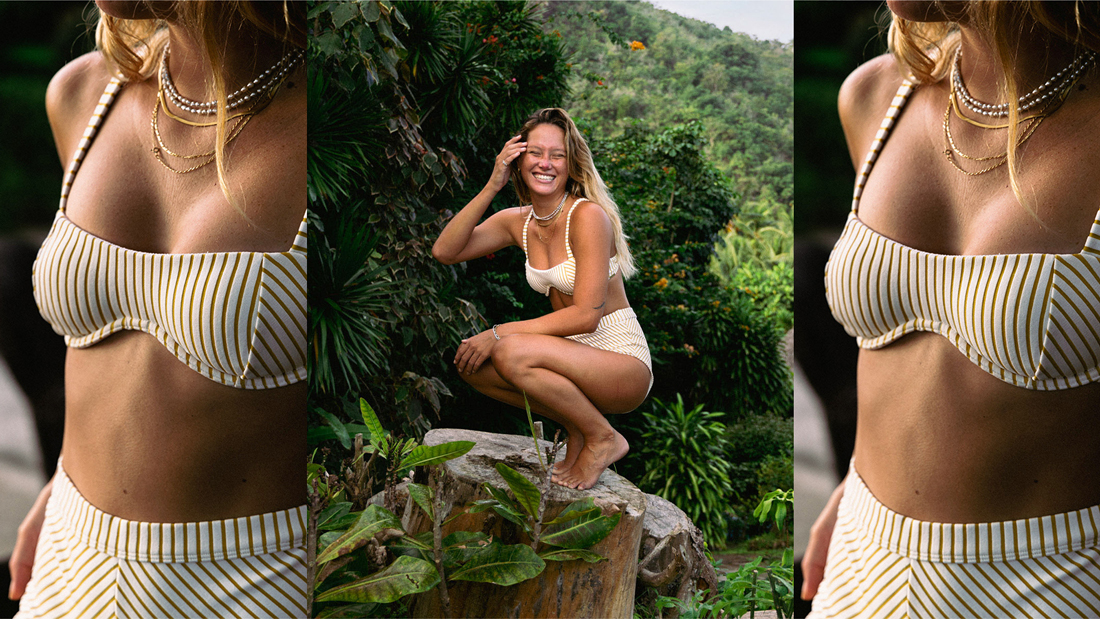 What is something we don't know about Tahiti but we should?
I must admit this question had me thinking for a while haha! But I'd say something people don't usually know is that the main surf spots here in Tahiti are essentially reef breaks. We do have some beach breaks here and there which are fun and a must-stop but reef breaks are where you'll have the best surfing experience I reckon! Personally, I love surfing reef breaks. The waves are so fun and being able to see the vibrant reef underneath your board is something so special.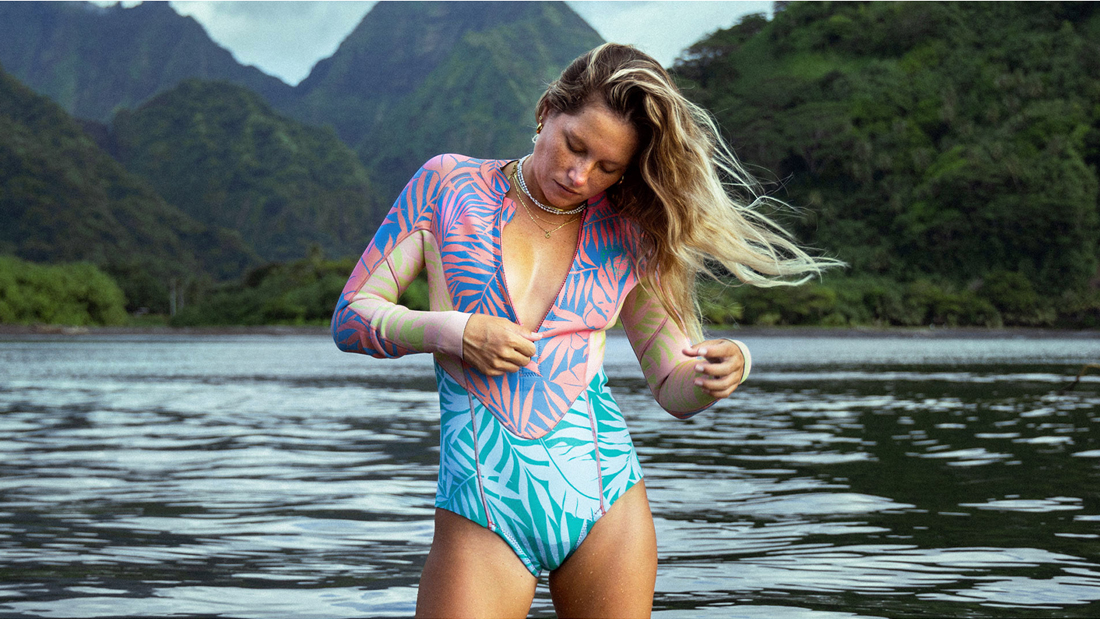 Lastly, your favourite Billabong piece you are wearing lately?
Billabong delivers the best swims, especially for surfing!! It's hard to believe but it is getting colder here in Tahiti haha! So, I've been wearing the Salty Days Light Springsuit Wetsuit a lot!! It's super comfy and warm and the tropical prints fit the Tahitian spirit to a T.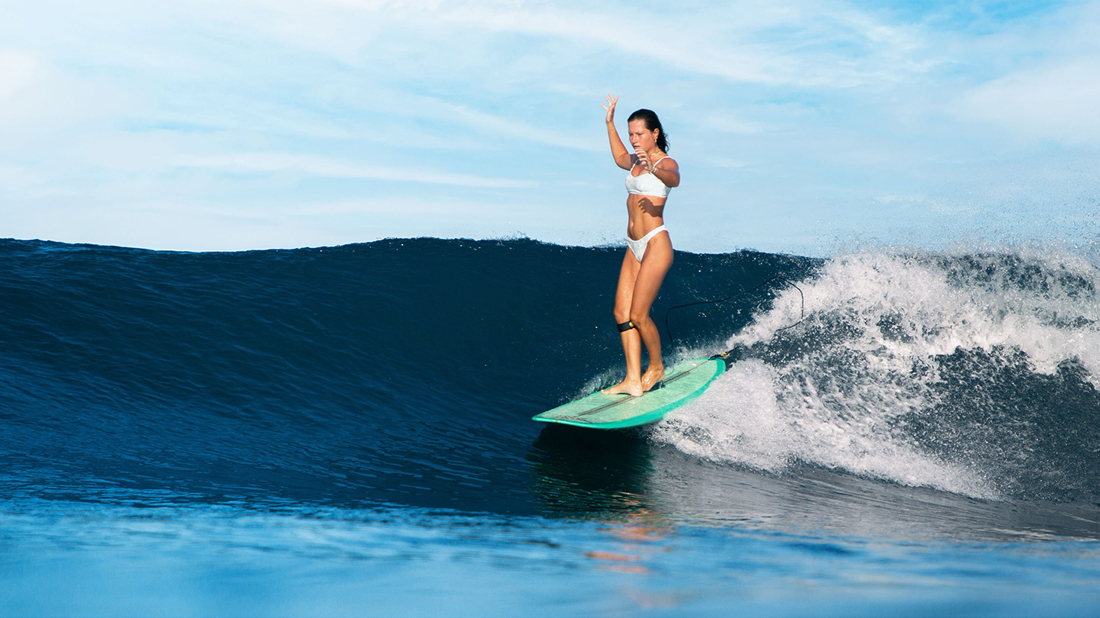 Keep up with @miriceran
Photography @keana.rivet