Know The Feeling X Les Filles du Surf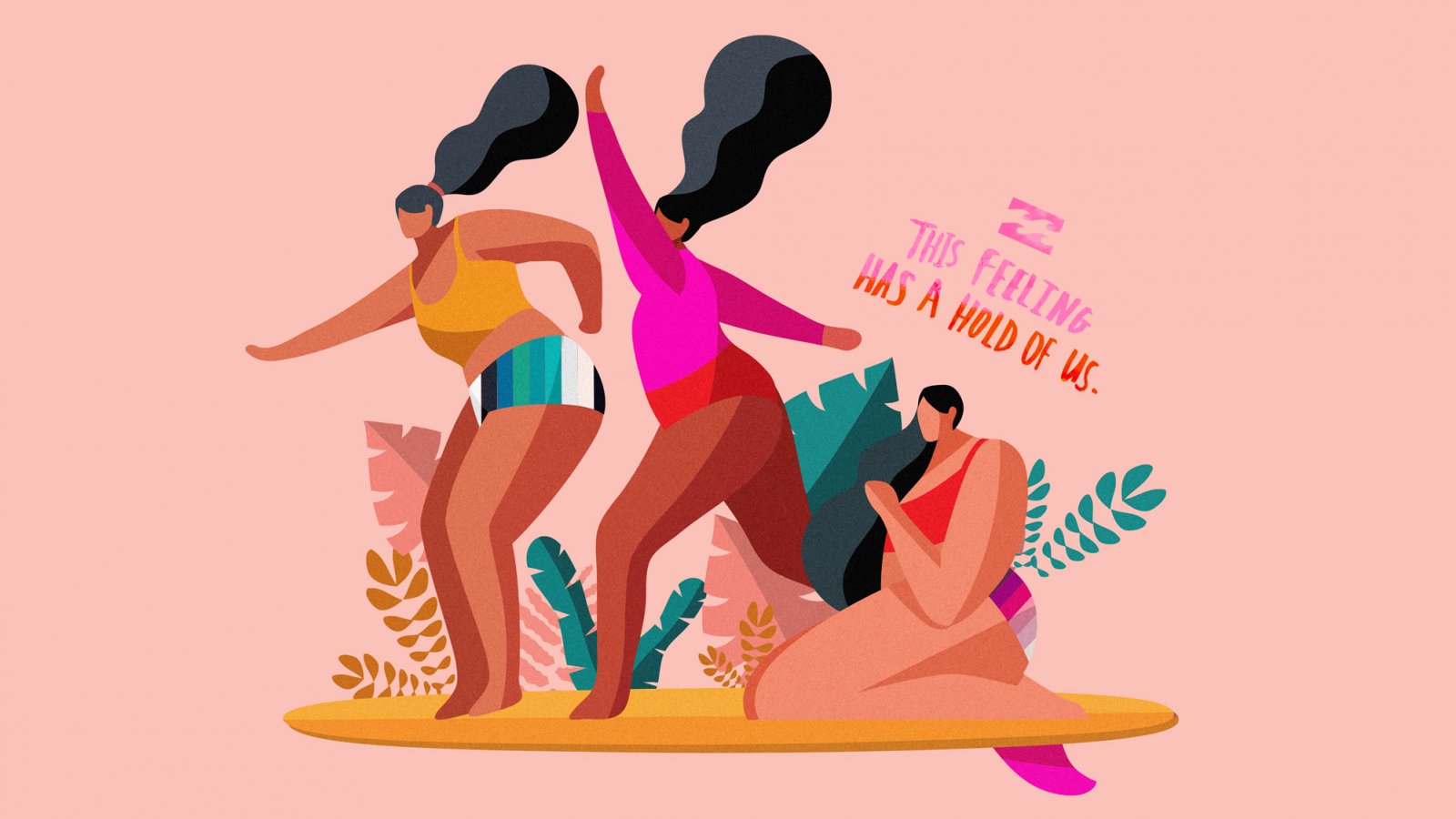 Jeanne a.k.a Les Filles du Surf interprated our collection Know The Feeling Philippines with her lovely illustrations and answered our questions.
Bring a little Know The Feeling spirit to your desktop with these new wallpaper downloads and shop the collection now here.
To save to your computer: From the images below, drag to your desktop to save. After, you can click on system preferences and select desktop/ screensaver. Scroll down to choose your favorite!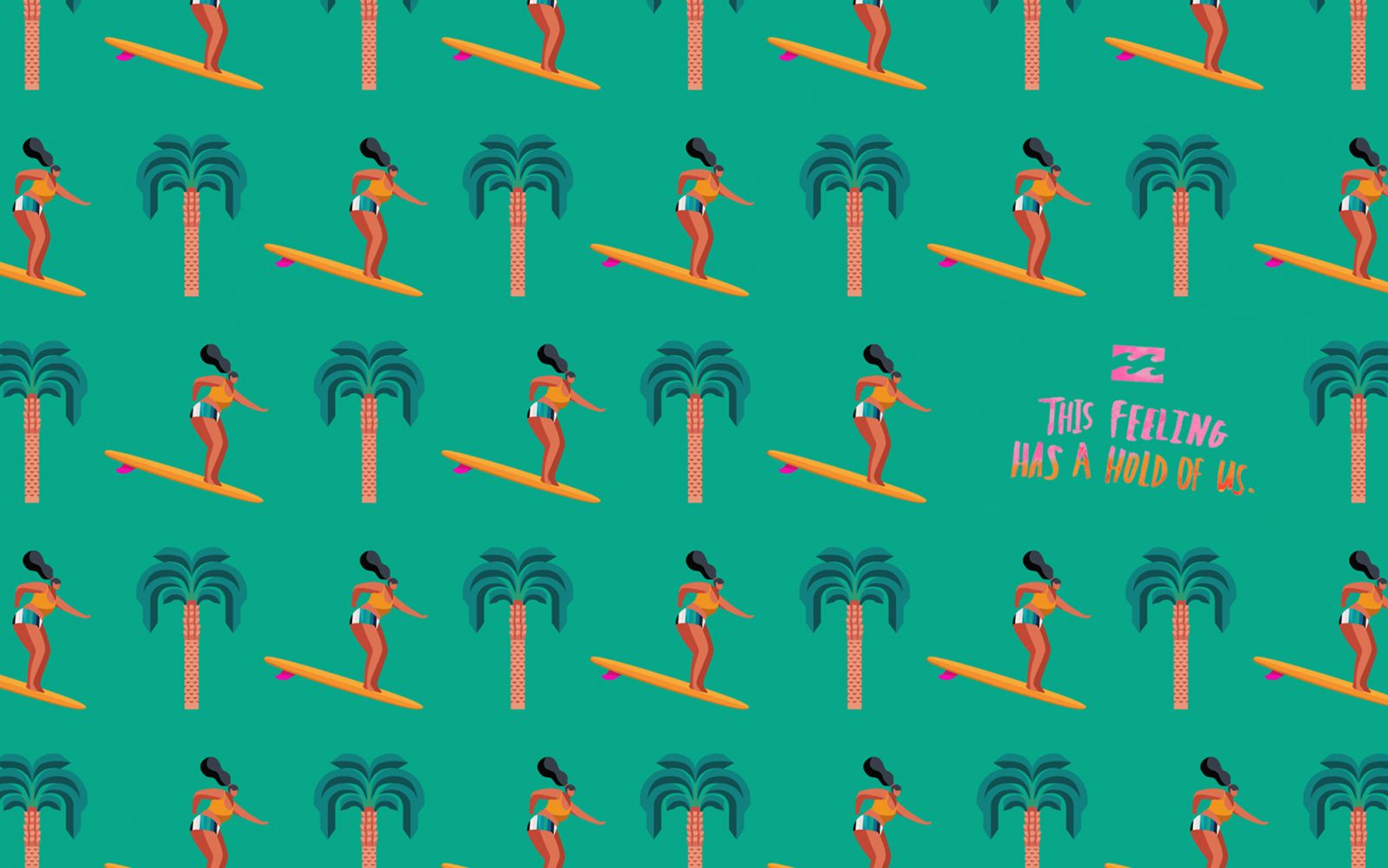 Can you tell us a little about yourself and your creations ?
My name is Jeanne and I am 24. I've been living in Biarritz for 5 years. Before that, I spent a few years in Bordeaux for my studies then i came here to work at Surf Session Magazine for 3 years as a graphic designer. I've always been into drawing and recently I started to illustrate girls with generous shapes who surf. I love making these illustrations, it is a passion and has become my job.
It's pretty obvious your main source of inspiration is the ocean. How would you describe your relationship with the big blue ?
I spent all my childhood in a house on a beach, close to La Rochelle. I was always on this beach. This is how the ocean became my second home, it's where I feel free and myself. I couldn't live in a big city, no matter what I do in my life, as long as I'm always close to the ocean.
Would you consider your illustrations as feminists ?
If we talk about the emancipation of women, yes maybe they are feminists. The idea is to show that surfing can be for every woman, not just the stereotype of the surfer girl with the perfect body.
What kind of rituals or creative patterns do you have to keep you motivated and inspired?
I don't really have any rituals but after a surf session I always go back home with lots of new ideas (good or bad). I'm also inspired by my followers on Instagram who often gives me very funny stories to illustrate.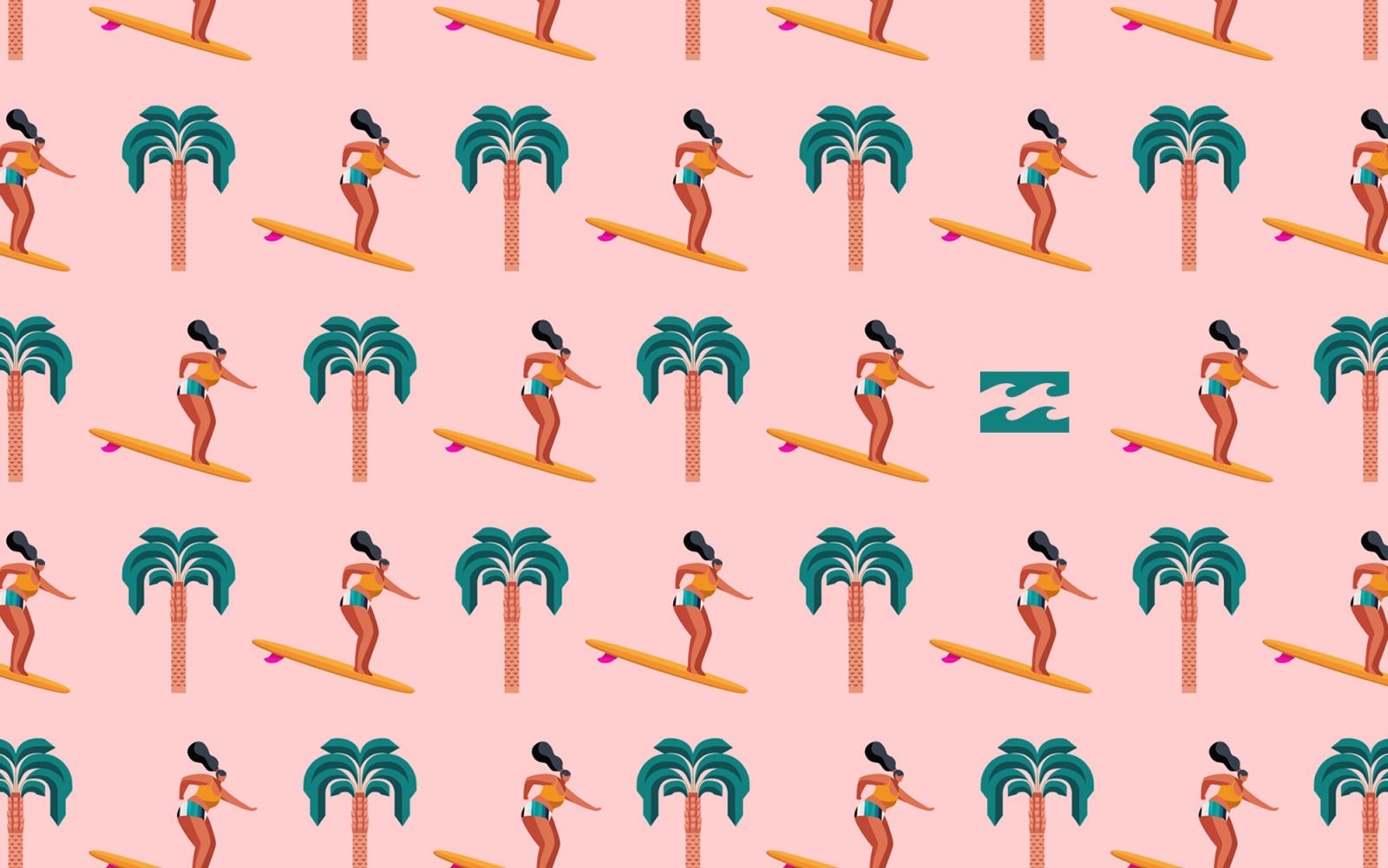 What inspired you about our « Know The Feeling » collection ?
This collection inspired me a lot, it's super colorful, and gives the impression that the girls share a common feeling of happiness with surfing. As if they were talking to each other by telepathy: «Hey, do you surf ? So you know the feeling ».
How did get into surfing ?
I started surfing at L'Ile de Ré when I was a teenager and I really started 5 years ago when I settled in Biarritz. I became addicted very quickly.
Longboard or shortboard ?
Longboard. I tried surfing shortboards but I have to do some pushups before.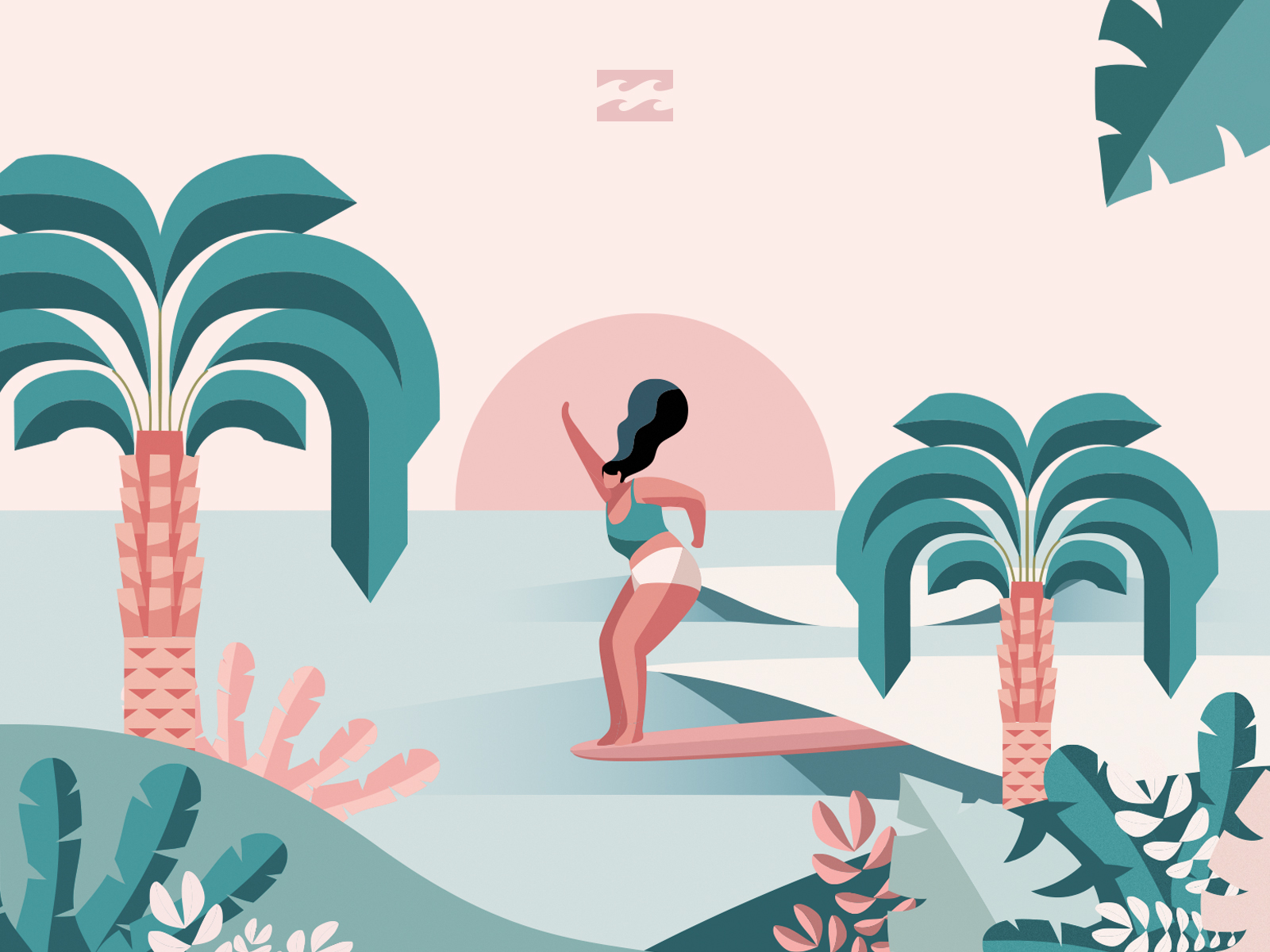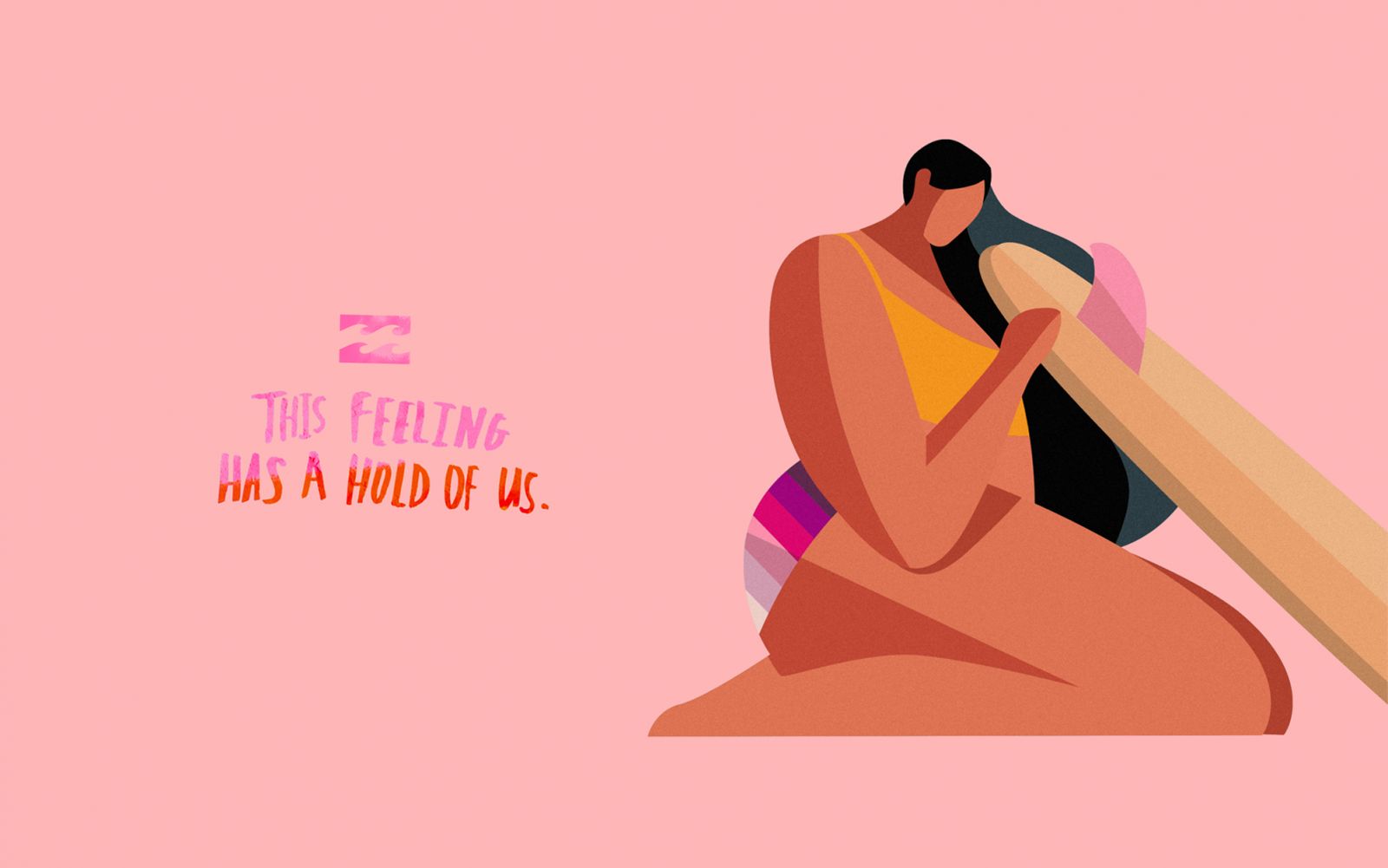 What is your favorite wave ?
My home spot: La Côte Des Basque in Biarritz. I live right on the spot so it's super easy and the waves are perfect for longboarding. If there are too many people on the spot, I also like to go to Guethary.
Current obsession ?
Always the same for 5 years: Drawing and surfing.
How would you describe the feeling of surfing?
It's a feeling of infinite freedom, happiness. Surfing also gives me a sense of pride, I feel stronger and more independent. I can't find this feeling anywhere else. It's the best vibes in the world for me. (Except when the waves are getting too big because my pride turns into fear).
What advice would you give to girls who want to learn to surf?
I'd advise them to start with small waves to not be discouraged if they don't success immediately. And to go as often as possible. To make it easier, take some lessons!
Can you describe what your surfing community is like?
There are a lot of different girls: girls who surf very well and who live near the ocean, girls who love surfing and this lifestyle but who don't necessarily know how to surf. I think it's a small community with different girls who have a common passion: the surf spirit.