Sea and Soil: Paradise for All
Reconnecting and Regenerating Ecosystems and Community with the Sea + Soil Collective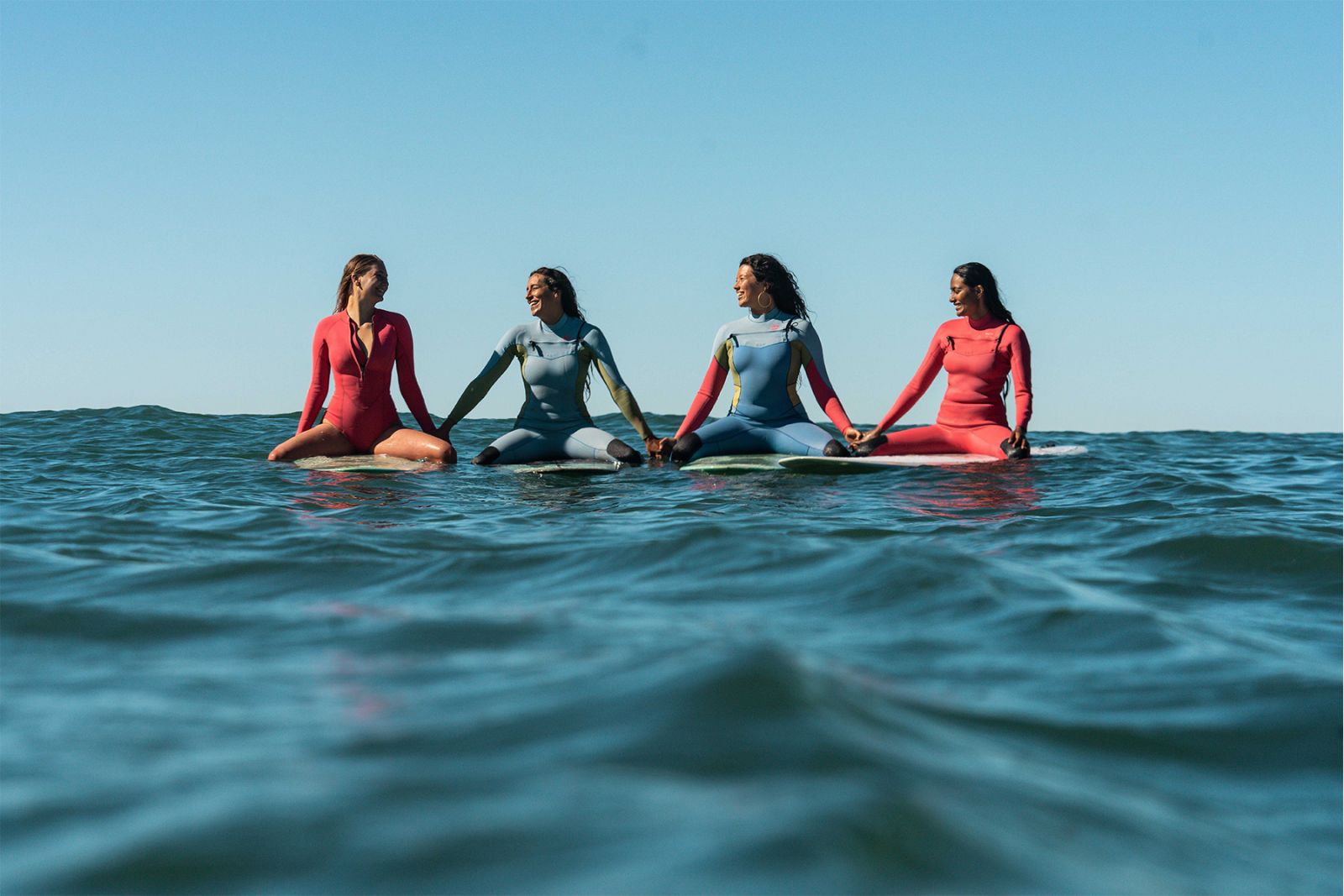 For those of us who have access to wild spaces and healthy food, Earth Day is a reminder to fall back in love with nature and her abundance, and to advocate for people who don't have those same privileges.
Surfing is an ancient practice with ancestral roots, an indigenous sport that was almost erased by missionaries by the end of the 19th century. Today, after hundreds of years of continued racial injustice, access to nature and health continue to be a struggle for many. Surfing comes with a series of costly factors that lead to one's journey with the ocean; beach access, transportation, a surfboard, a wetsuit, and someone to show you the ropes of the lineup. For many, surfing is a highly intimidating endeavor, and many feel underrepresented or even unsafe in the lineup due to cultural stigmatization.
As surfers we are inherently custodians of our seas, which means protecting the diversity of the ecology where we love to play. The narrative around surf culture must shift to be more inclusive in every way. As author Matt Warshaw highlights in the "History of Surfing," surfing originates from Indigenous Polynesians, Africans, and Peruvian cultures. It has always been multicultural, diverse, and abundant, just like a thriving, biodiverse ecosystem. This was the inspiration for the Sea + Soil Collective.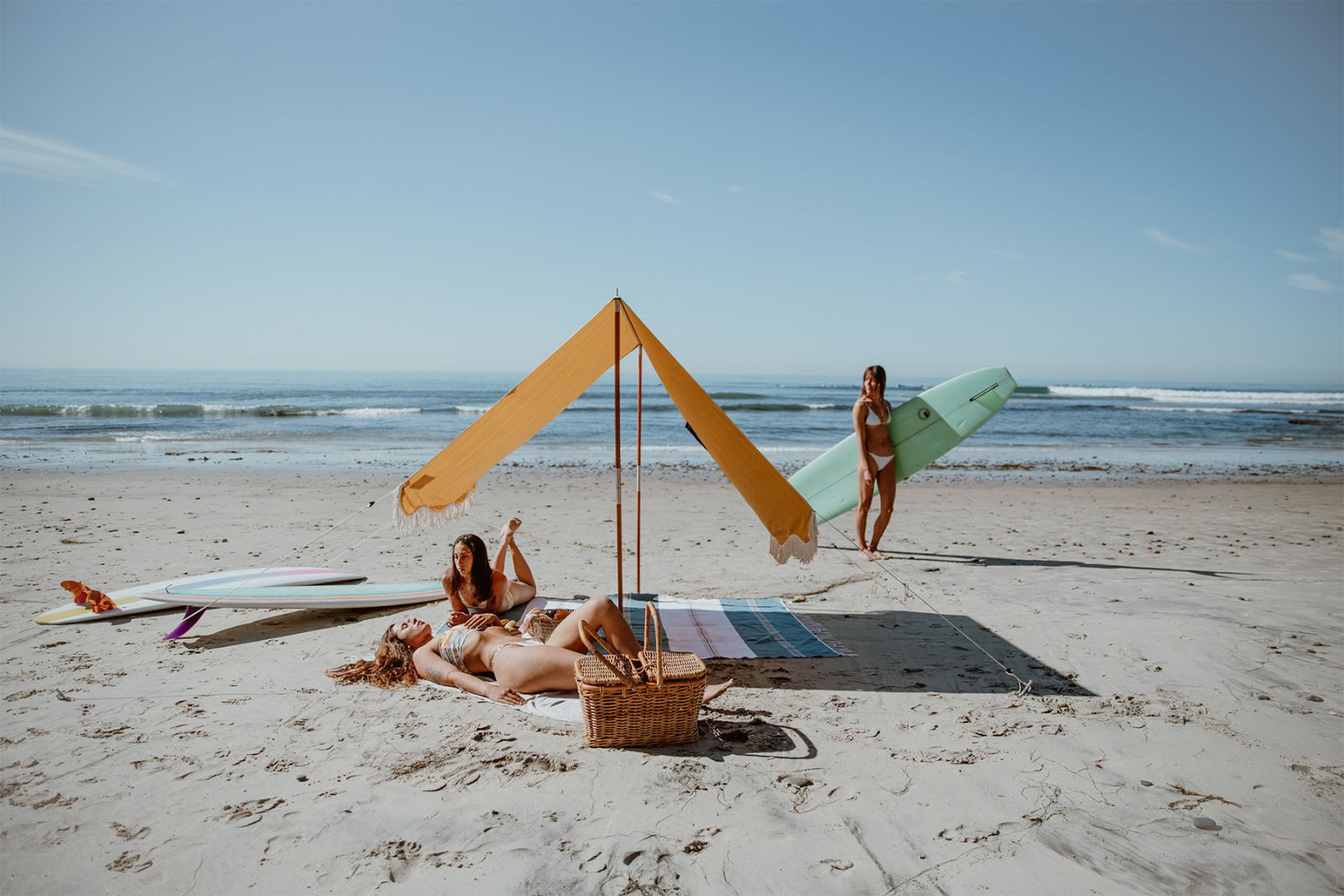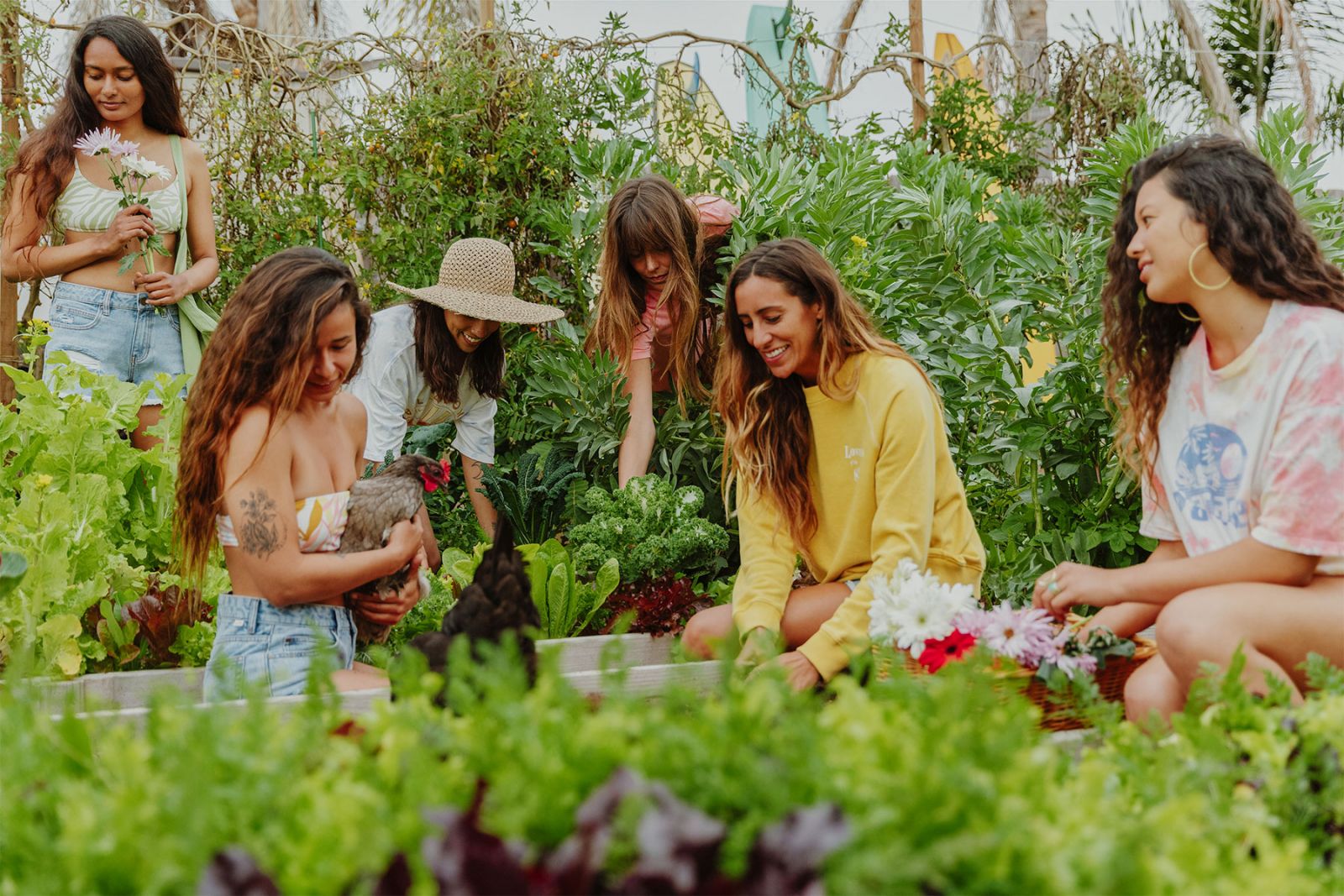 Sea + Soil is a gardening club for surfers and a non-profit collective, committed to reconnecting and regenerating ecosystems and communities through education, storytelling, and earth stewardship. We believe that for every wave we take, we must give back to the land in return, so that we can continue to enjoy the limitless gifts of Mother Nature.
Through cultivating healthy organic soil and produce, we all have the opportunity to not only protect our oceans from harmful pesticide run-off, but also provide access to healthy food to those who cannot afford the costly prices of organic. About 23.5 million people in the United States live in food deserts, or food apartheids, which means they are 10 + miles away from fresh food access.
At Sea + Soil, we are passionate about creating pathways for everyone to embrace their sense of belonging in nature, as nature. From barefoot in the garden to barefoot in the sea, we remember what it means to be human, and a greater part of this interconnected web of life here on Planet Earth.
This Earth Day, remember that we are all in this together. Paradise for some is paradise for none. We must work as a human race to build a world in which food access is available in overflow, and where nature and time spent outdoors is a right for everyone, not a privilege.
On that note, we want to thank and celebrate every woman that is featured in this Earth Day highlight of Sea+Soil!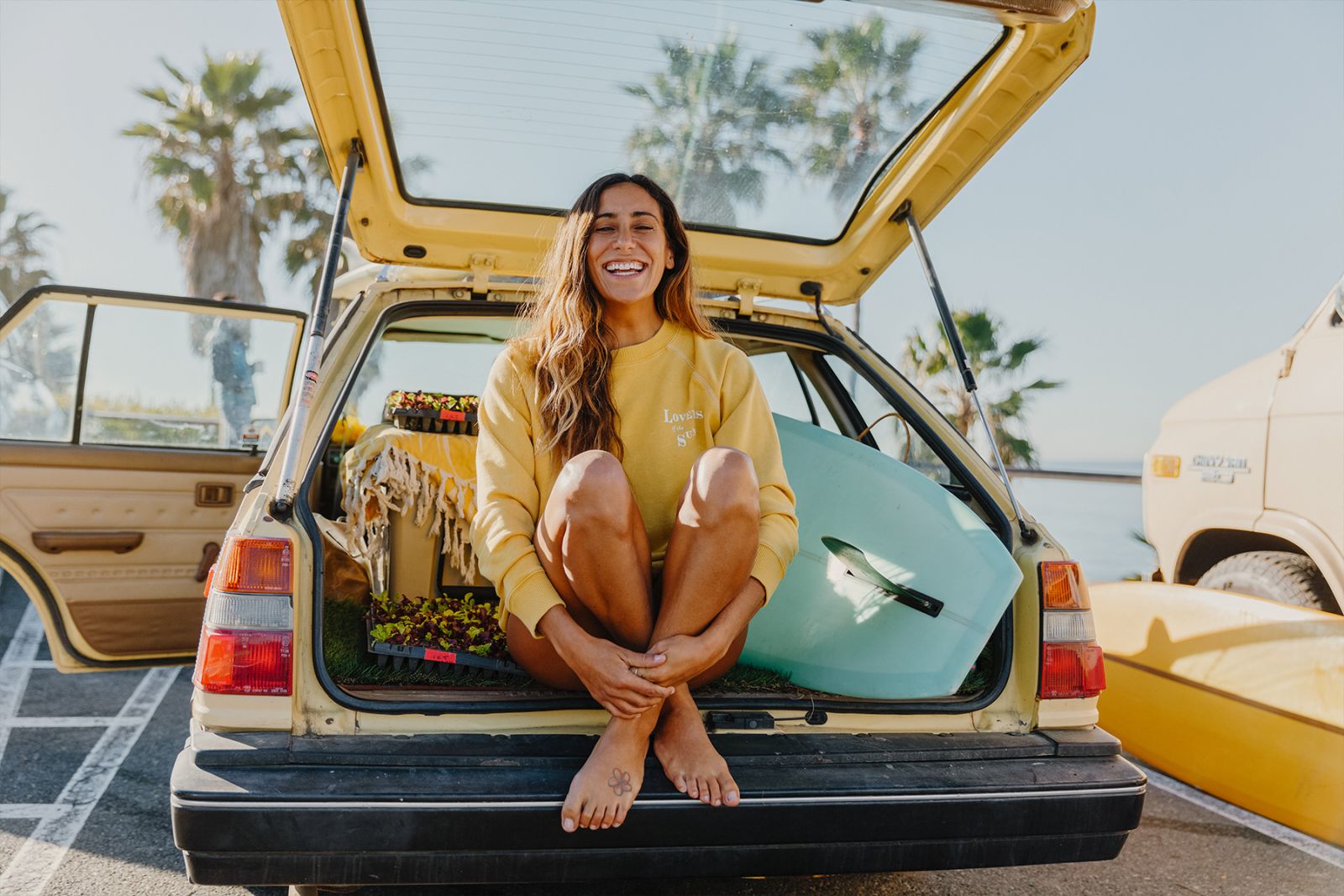 Meet the team:
Lex Weinstein
Lex is a Cuban-Jewish/American surfer, storyteller, and spiritual ecologist. Her passion for land and sea stewardship stems from her time spent surfing + farming on her travels around the globe. From there, the concept of Sea + Soil was born, and her passion for environmental justice became a pathway to community building + planetary healing.
Leia Vita Marasovich
Leia Vita Marasovich is a first-generation Slovenian-Croatian photographer, filmmaker and content producer + co-founder of Sea + Soil. As a surfer, yogi, and creative, Leia's mission is to uplift marginalized voices through storytelling and highlighting our stewards of land + sea.
Maya Harrison
Maya Harrison is a first-generation Mexican-Asian student at UCSD studying Climate Change and Human Solutions + co-founder of Sea + Soil. She is a lifelong surfer with a passion for research and journalism on a mission to connect people back to the earth through cooking, writing, educating, and gardening.

Ishita Malaviya Ishita Malaviya is the first female surfer from India and founder of The Shaka Surf Club, an all-inclusive surf club and camp to encourage individuals to step into the freedom and beauty of wave riding. She is passionate about creating representation in surfing so that women of color may inspire greatness in the world.
Carol Murphy
Carol Murphy is a part of the Pechanga Band of Luiseño Indians, (or Payómkawichum, meaning "people of the West,") and is a passionate farmer, graphic designer, surfer, and environmental justice advocate. Carol is dedicated to providing fresh produce to marginalized and indigenous communities in San Diego County.
Megan Rodriguez
Megan Rodriguez is a second-generation Puerto Rican surfer, artist, and social justice activist. She was the first to organize Black Lives Matter paddle-outs in George Floyd's memory in Santa Cruz, California, and advocates for surf equality, representation, and accessibility.
Tawney Bevacqua
Tawney Bevacqua comes from a long lineage of Southern Californian water-women, including her great-great Grandmother, Zulette, who paddled with the Godfather of surfing, Duke Kahanamoku. Tawney is a surfer, photographer, environmentalist, and social justice activist. She is the creative director for Voices of Freedom, a non-profit committed to abolishing modern-day slavery through education and tools for empowerment.