OTIS CAREY X BILLABONG GALLERY COLLECTION - "THROUGH ME FLOWS WATER"
Introducing our latest Gallery collection "Biliiyaming ngaanya jurriiyay ngaarlu (Through me flows water)", designed by Gumbaynggirr/Bundjalung man Otis Carey, whose art and surfing is inspired by his aboriginal roots and his close-knit community in Australia.
OTIS CAREY | THE SURFER AND ABORIGINAL ARTIST
Otis Carey is both a natural surfer who has travelled the world to compete and an artist who holds strong ties to his ancestors from Gumbaynggirr Bundjalung land.
With his progressive surfing and talented eye for art and fashion design, Otis Carey infuses his own traditional indigenous culture with contemporary Australian surf, always turning heads.
"I paint contemporary indigenous art, the way I can best explain it is, it's a broken-down form of traditional symbols and stories that aren't giving all of it away but just enough for people to understand." - Otis says.
Equally creative in and out of the water, Otis embraces his culture with true respect and crafts self-expression with a deep sense of healing and spiritual act.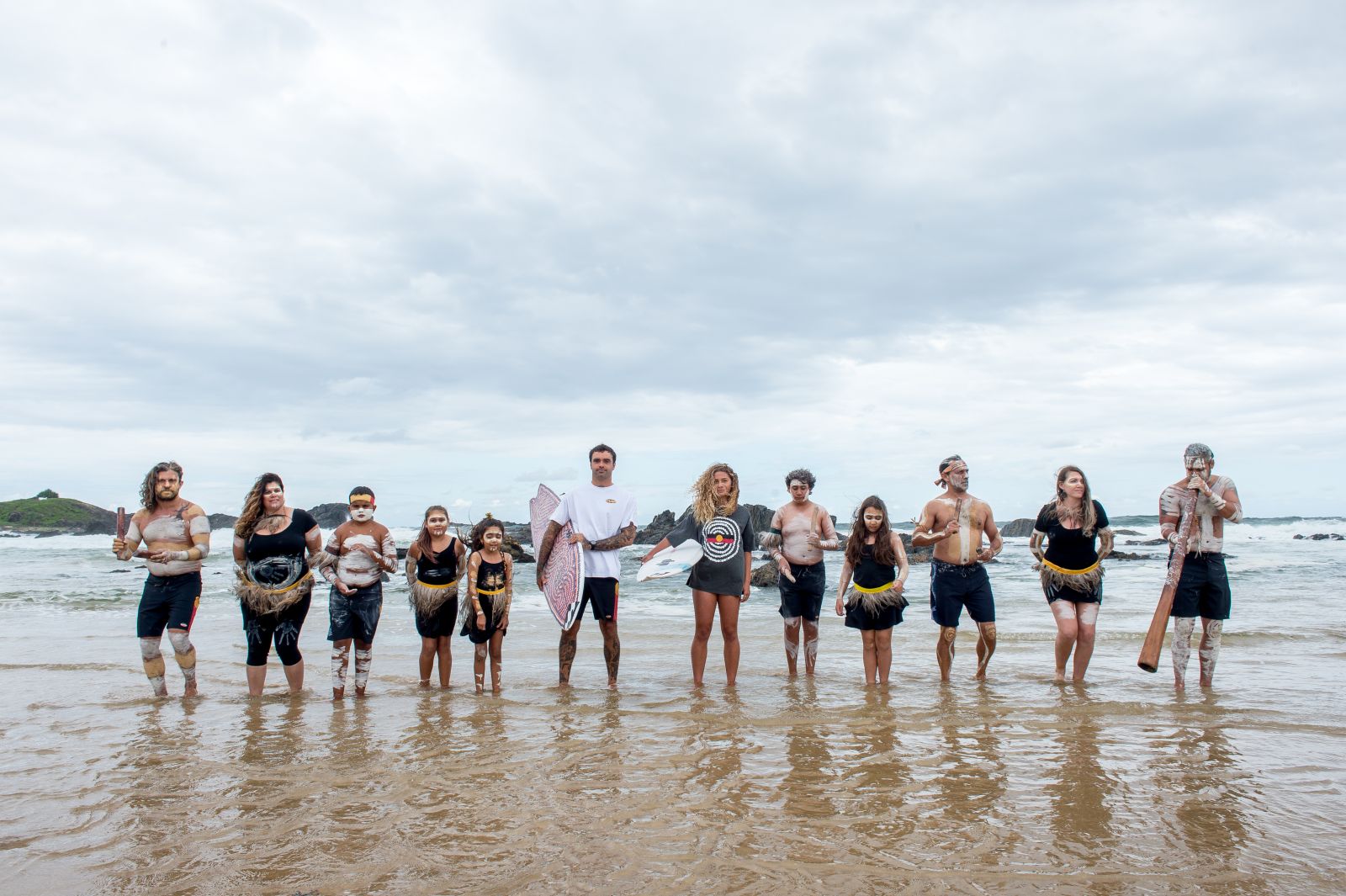 INTRODUCING OUR NEW COLLABORATION | 'THROUGH ME FLOWS WATER'
"This collection reflects the pride I have for my culture and the spiritual connections given to me by my natural surroundings and my ancestors. One of the strongest feelings of my cultural connection is the feeling of water flowing through my body, back out into the ocean, up the rivers to the base of the mountains and down into the earth lifting the trees into the sky as they dance with the wind and the clouds."
"Through me flows the water that protects me, keeps me strong, connects me with my old people and my country".
- Otis Carey
Bodhi Simon
Billabong Team Rider and Proud Biripi Girl